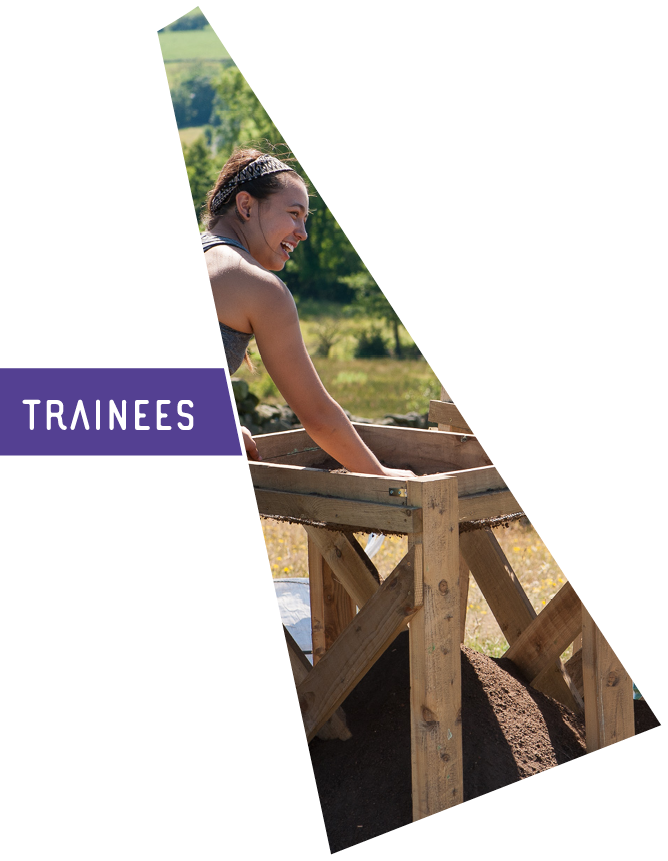 TRAINEES
Working out of the Ordinary
Ten short films and a careers guide booklet, titled Working out of the Ordinary, have recently been commissioned by the Pendle Hill Landscape Partnership and created by Nick Farrimond. The aim is to demonstrate a range of lesser known exciting careers to young people in the Pendle Hill area, with the idea that 'working out of the ordinary' is possible without leaving the locality. Find all the details of this project here.
Trainees Project Update: January 2022
Since our last update, (see below), Pendle Heritage Centre were able to take on two more apprentices under our scheme. Charlotte trained in painting and decorating skills, with a particular emphasis on working using traditional skills on historic buildings. Jenna focussed on the administration and retail functions at the Heritage Trust for the North West and at the Heritage Centre in Barrowford. Both these apprentices have now completed their placements with the Trust.
In addition, two of our project partners: Ribble Rivers Trust and In-Situ have taken on graduate trainees; whilst at the LP scheme we have recruited our fourth trainee: Chris, who will be with us until the end of the scheme in October 2022. Dom recently departed to take up a new post at the Forest of Bowland AONB as Lancashire Peatlands Officer
At Ribble Trust, Leanne supported the GIS team for 12 months, and carried out some excellent work which she detailed in her blog hereShe also managed a woodland creation site as part of the Pendle WINNS project. Leanne has now gone on to work full time for the Trust. 
Calum is part way through a two year traineeship at In-Situ where he supports The Gatherings project and works with a variety of artists.
Previous Updates-
We now have two apprentices carrying out their training in the Pendle Hill landscape area, with support from the Nattional Lottery Heritage Fund.
Matt is undertaking a degree apprenticeship in Digital Marketing with UCLan and is employed by Gazegill Organics in Rimington where he works on their social media and on-line campaigns which supports their nature friendly farming.
Emma is doing a level 3 Horticulture apprenticeship with Burnley College and is based at Pendle Heritage Centre in Barrowford. The centre has a beautiful walled garden, where Emma will be tending the plants, and she also plans to support conservation work in the centre's wider grounds.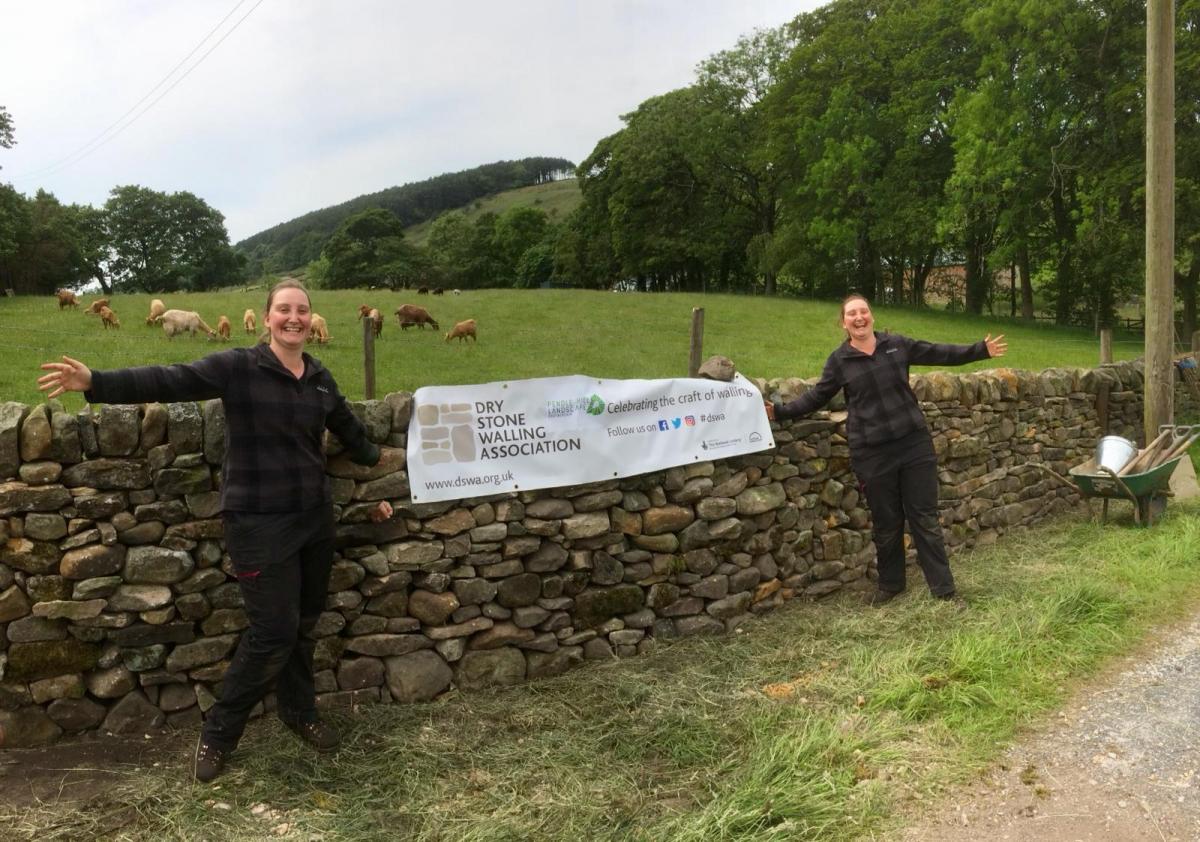 The Landscape Partnership scheme supports graduates embarking on a career in the environment via our own trainee scheme. To date we have taken on three graduates: Jayne, Jessie and Dom who have each worked on a 12 month placement with the LP team.
Jayne was a trainee during the scheme development phase and so impressed us that she applied and was appointed as the Community Engagement Officer for the team where she now manages four projects: the Pendle Hill Fund, Community Archaeology, People Enjoying Nature and Volunteering & Learning.
Jessie supported our Traditional Boundaries, Access, and Volunteering work during her traineeship in 2018/19. She loved working with the volunteers and carried out a number of her own projects including the 2019 Hedgelaying Competition, the Downham boundaries walk and commissioning and installing the three stone waymarkers on the hill. Jessie also earned her Level 1 certificate in dry stone walling at Hecklin Farm. You can read her blog here.
Dom is our current trainee and he is supporting the Access for All project. He has also been leading on getting out the scheme information posters to farmers and landowners and has become our resident digital mapping (GIS) expert! Dom has also been learning about the AONB's peatland restoration works and is being mentored in footpath contract management by our Access officer.
We hope to recruit two more graduate placements to be placed with our partner organisations In-Situ and Ribble Rivers Trust later in 2020; and the LP team will also be recruiting again in Spring 2021. Details will be posted on social media and our Opportunities page​.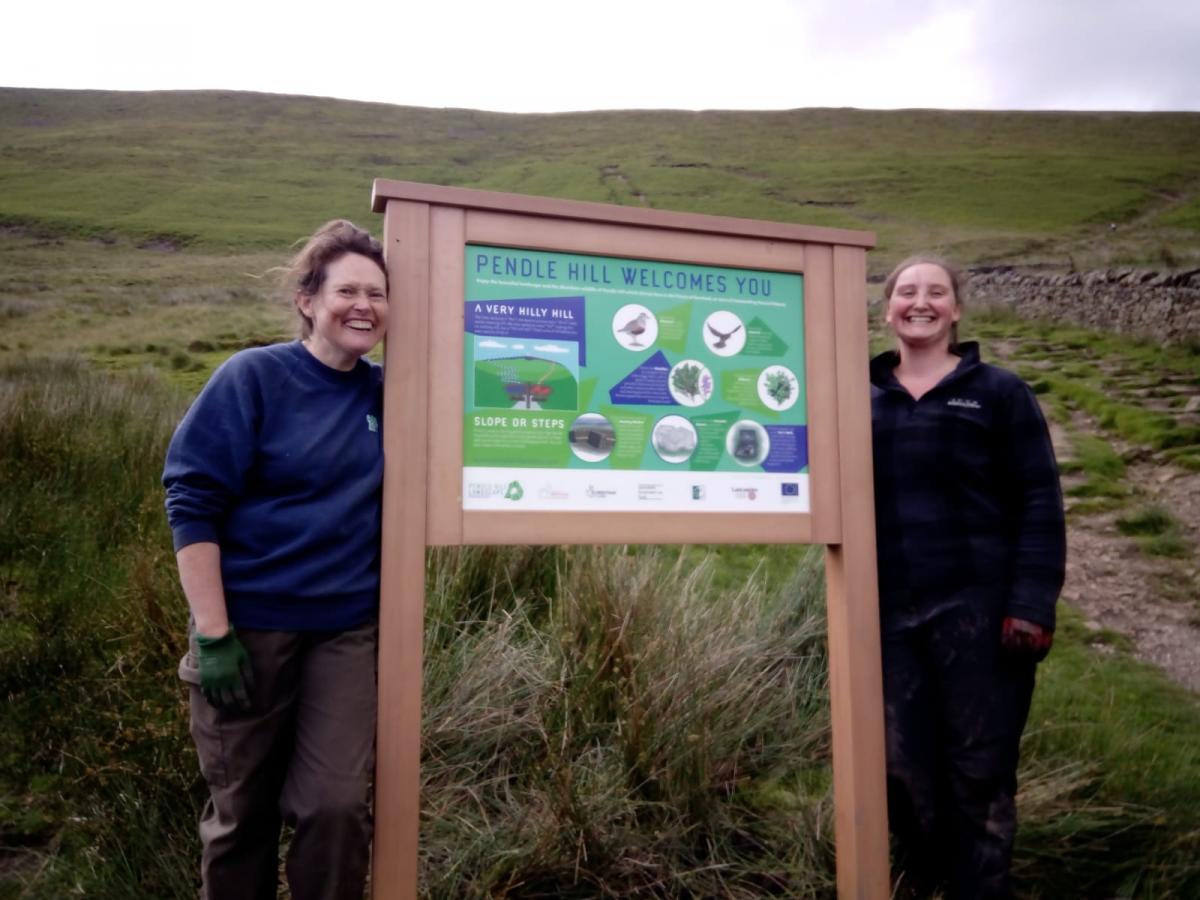 For additional information and resources, please see our Explore pages.
Contact: Cathy Hopley (Pendle Hill LP Programme Manager) cathy.hopley@lancashire.gov.uk
This project is funded by Heritage Lottery Fund, the individual employers and The European Social Fund through 'Upskilling Lancashire'