A Final Gathering Celebration for The Pendle Hill Landscape Partnership

On Thursday 13th October 2022, we held our Final Gathering celebration event at Stirk House Hotel in Gisburn.  With participating artists, conservationists, academics, community leaders and many others who have been involved in the Pendle Hill Landscape Partnership, we came together to celebrate all that has been achieved over the past four and a half years. 
The day began with welcomes from Programme Manager Cathy Hopley and Louise Sutherland Head of Engagement from the National Lottery Heritage Fund, followed by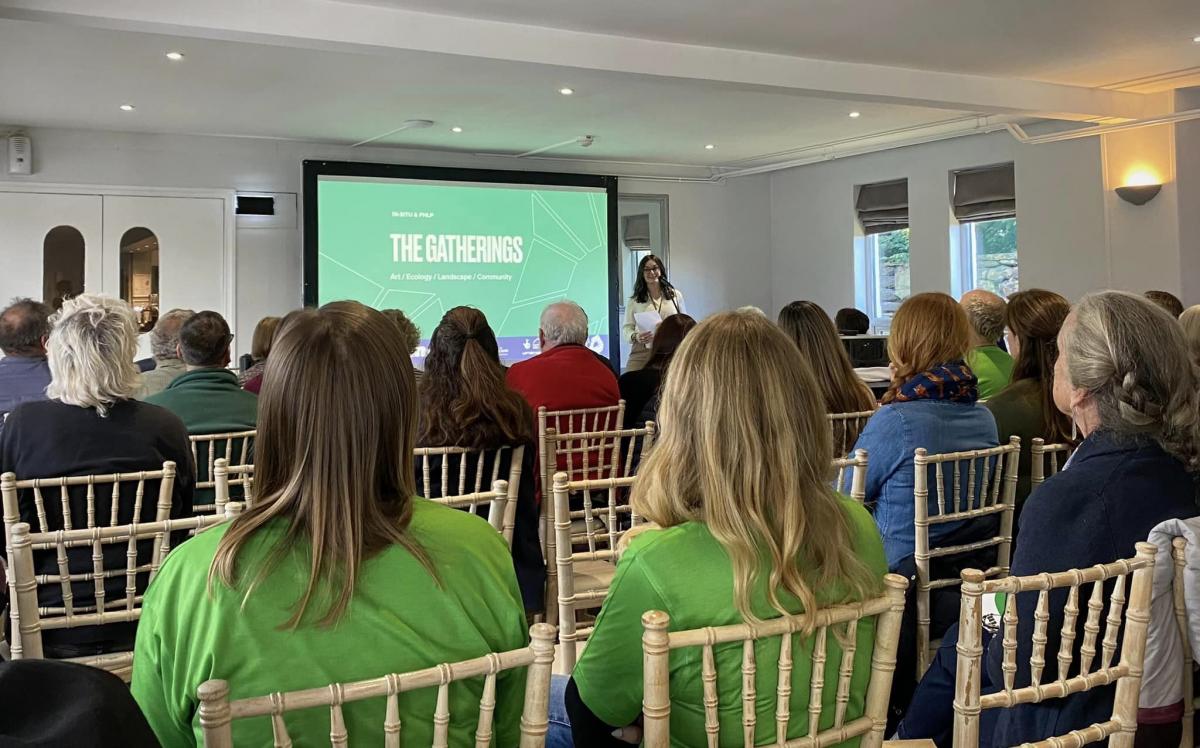 the screening of an end of Project Film which you can watch here.
This was followed by a series of short presentations from Alison Cross (Outdoor Learning Officer for The Ernest Cook Trust & PHLP), Pete Compston (People Enjoying Nature Project Co-Ordinator & Founder of Pendle Plant Craft), and Sophie Mahon (In-Situ Project Co-Ordinator & Freelance Artist)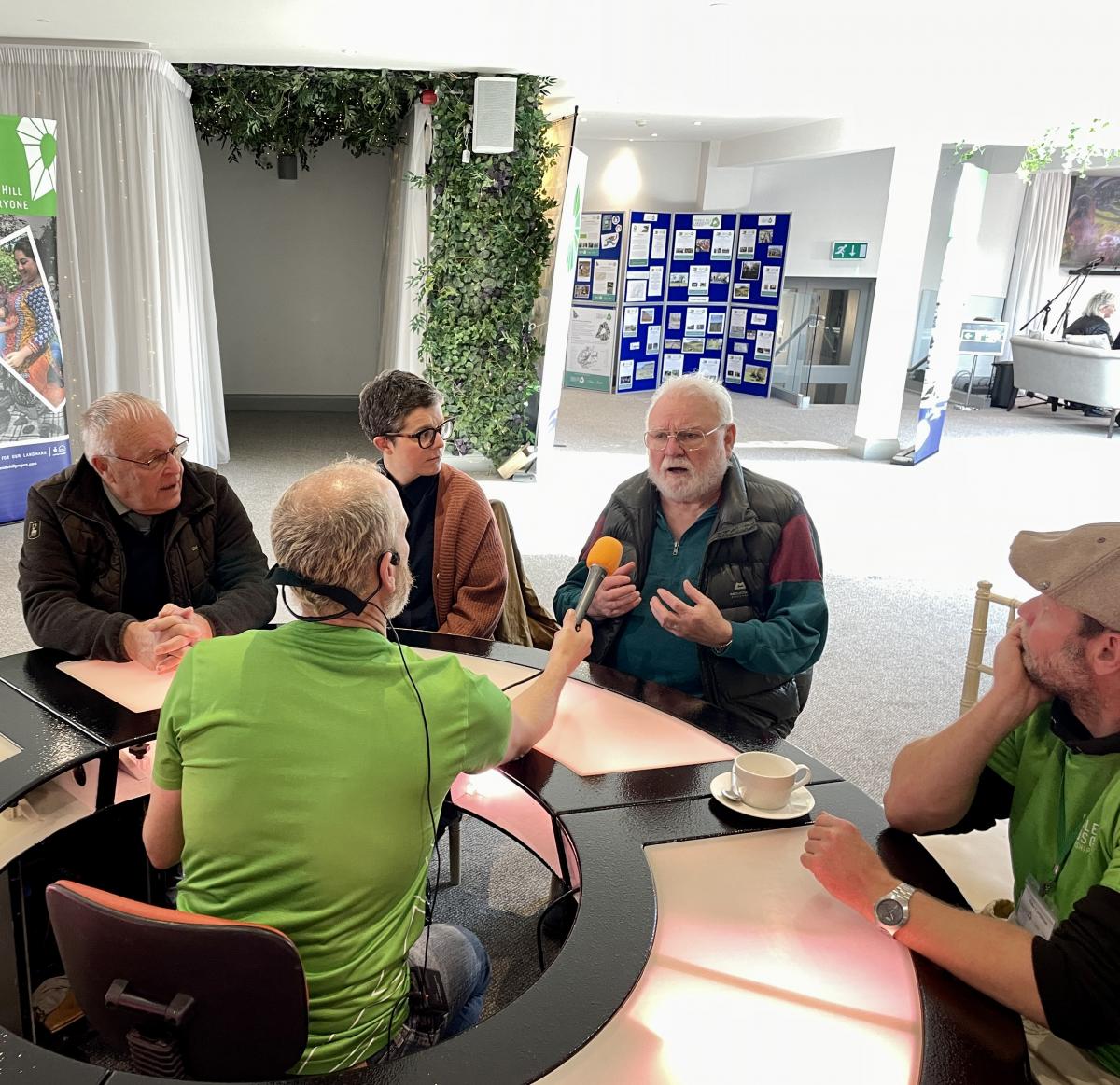 There were several activities run throughout the day including Talkaoke - an open format discussion with In-Situ, a guided meditative walk with Stacey Mckenna-Seed (Outdoor Counselling Therapist), a My Radical activity Led by Mid Pennine Arts, and a foraging walk with Pete Compston.
Two optional off site visits were arranged for the afternoon to either Downham & Pendleside or to Sabden, giving people the chance to view the work achieved by the project including interpretation work, a tramper trail, restored woodland, dry stone walling and hedgerows and some even got the chance to spread seed on a restored wildflower meadow.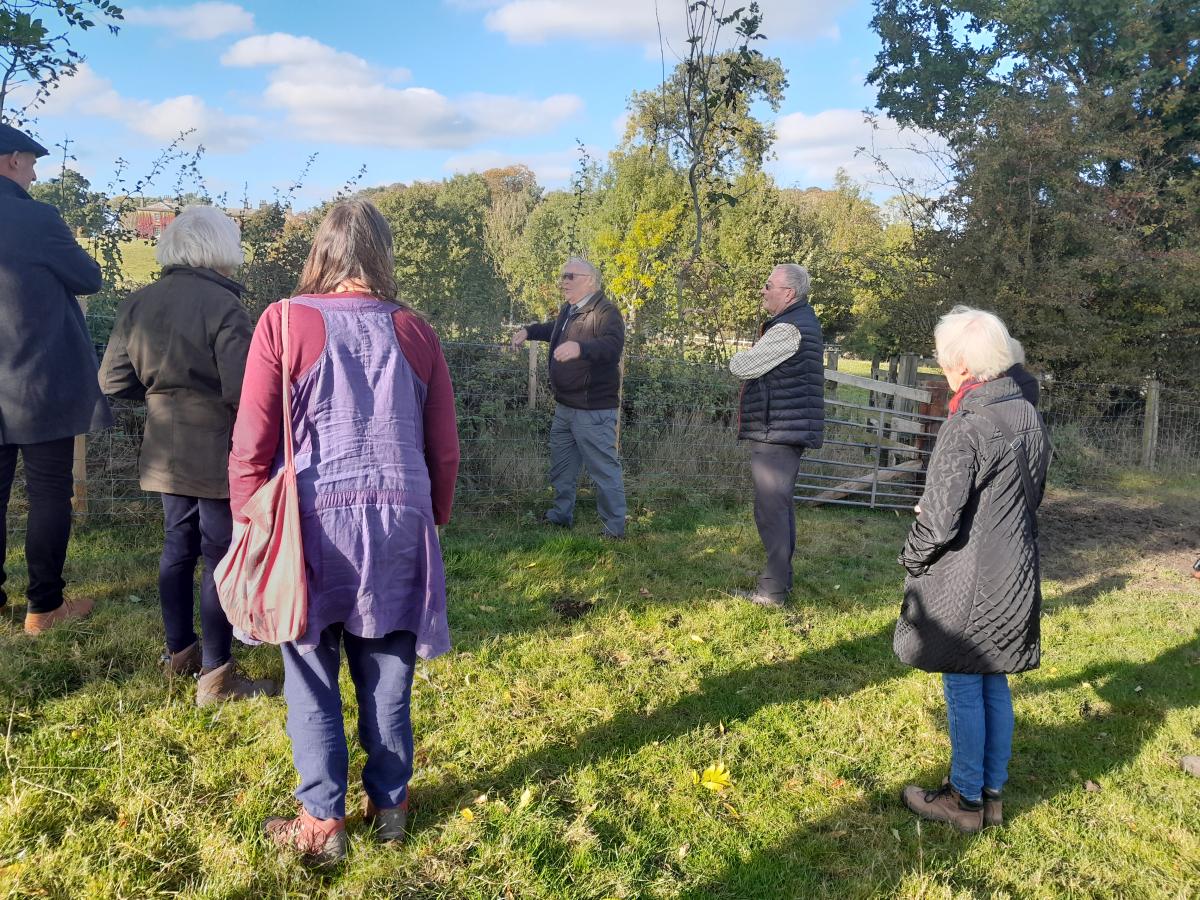 Three additional presentations were delivered in the afternoon by Linda Clarkson, (Training and Education Officer for the Drystone Walling Association) Sarah Robinson (Farming in Protected Landscapes Programme Lead Officer Forest of Bowland), and Hetty Byrne (Forest of Bowland AONB Sustainable Tourism Officer).
 A screening of the poem Pendle Grammar being read aloud by writer Seán Hewitt, winner of the 2021 Laurel Prize for poetry, also proved very popular.
Celebration goody bags were given to each attendee upon arrival and included items such as a Pendle Hill Landscape Partnership pencil, pin-badge and a small jute bag containing Alder tree seeds to plant near riverbanks to help with natural flood management. It also included a paper copy of a beautiful new story map created by Selina Ellis-Gray of Hellion Toys. This story map was also depicted on our celebration cake and cupcakes, showing key features to the landscape alongside our much loved Pendle Radicals.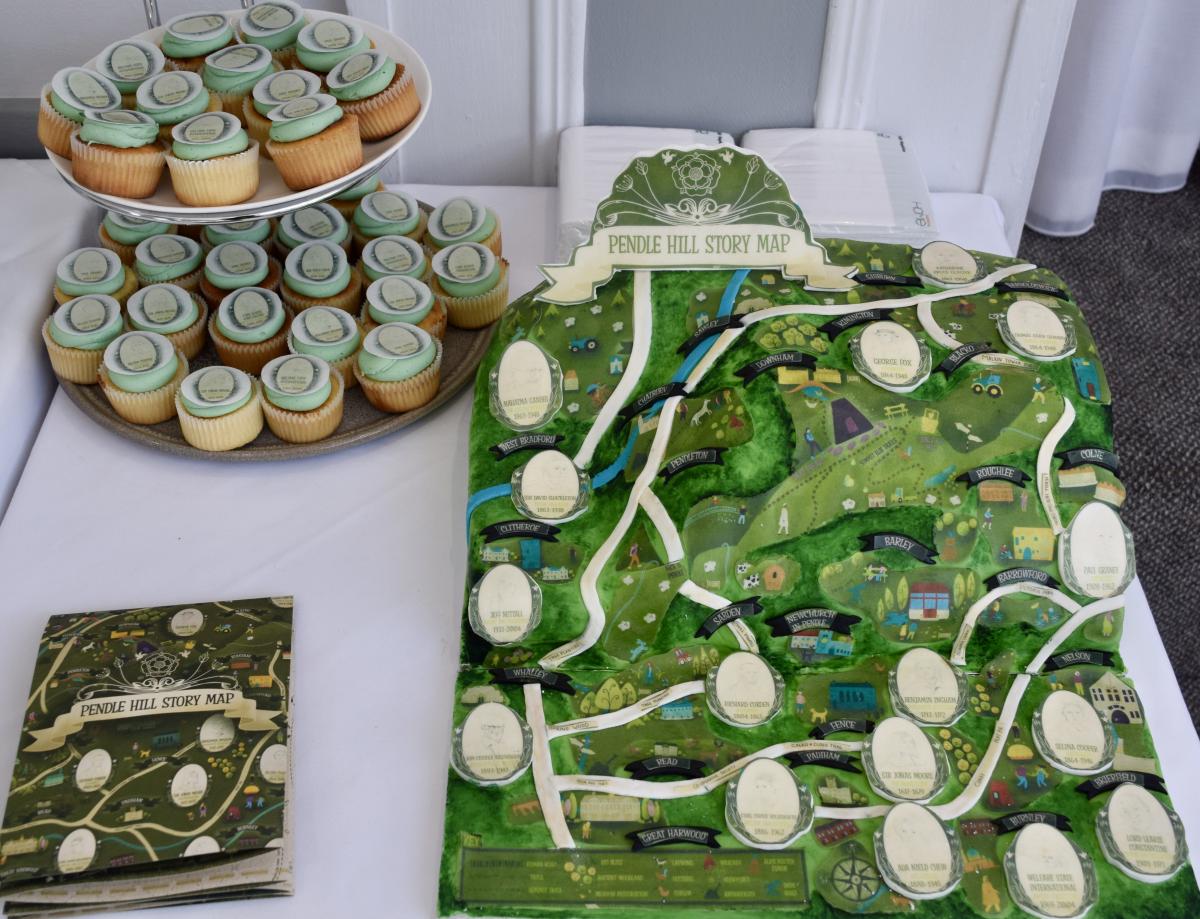 In the evening Guests were wowed with a film screening called Heart of Pendle and speeches were made by Programme Manager Cathy Hopley and Chair of the Board Ralph Assheton. After a delicious three course meal, Guests were entertained by Commoners Choir. Robert Ince also delivered an outdoor stargazing session, though the clouds weren't very forgiving that evening!
Cathy Hopley, Programme Manager of the Pendle Hill Landscape Partnership, said: "It's been an exciting and fast-paced programme, that's delivered far-ranging, diverse projects with a clear, positive benefit on individuals, our environment, and community at-large."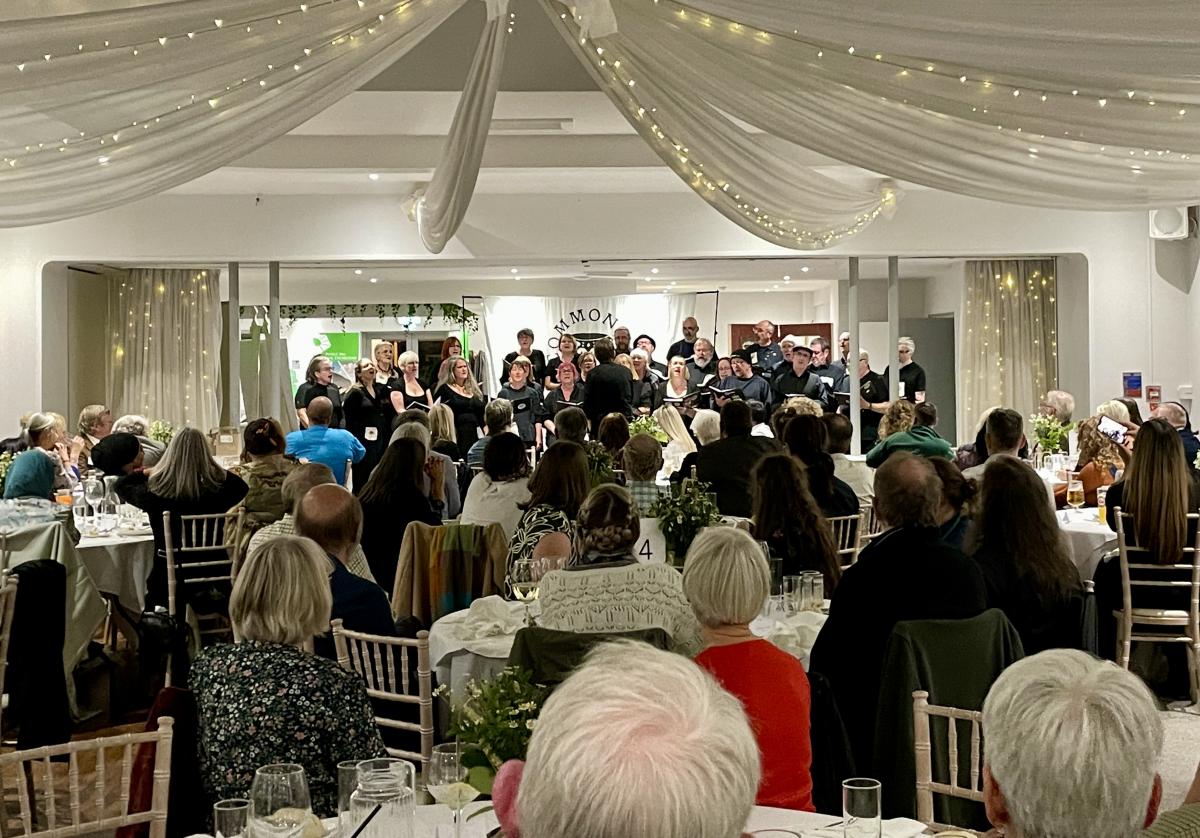 Louise Sutherland, National Lottery Heritage Fund Head of Engagement for the North, said: "The sheer breadth and the amount of people who have worked on this scheme, made possible thanks to National Lottery players, and its success is testimony to the work of trusted partner organisations who fostered such fantastic community engagement. These creative partnerships have helped the team to access networks within under-served communities, and tailor projects to their needs. The projects have inspired new careers, new volunteering and new friendships, leaving a lasting legacy for Pendle Hill."
The Honourable Ralph C Assheton, Chairman of the Pendle Hill Landscape Partnership, said: "Thanks to the support of partners and the hard work of volunteers, the programme has left a lasting impact. Pendle Hill is important to a lot of people, and our aim was to protect and improve the landscape and heritage of the area, whilst also providing the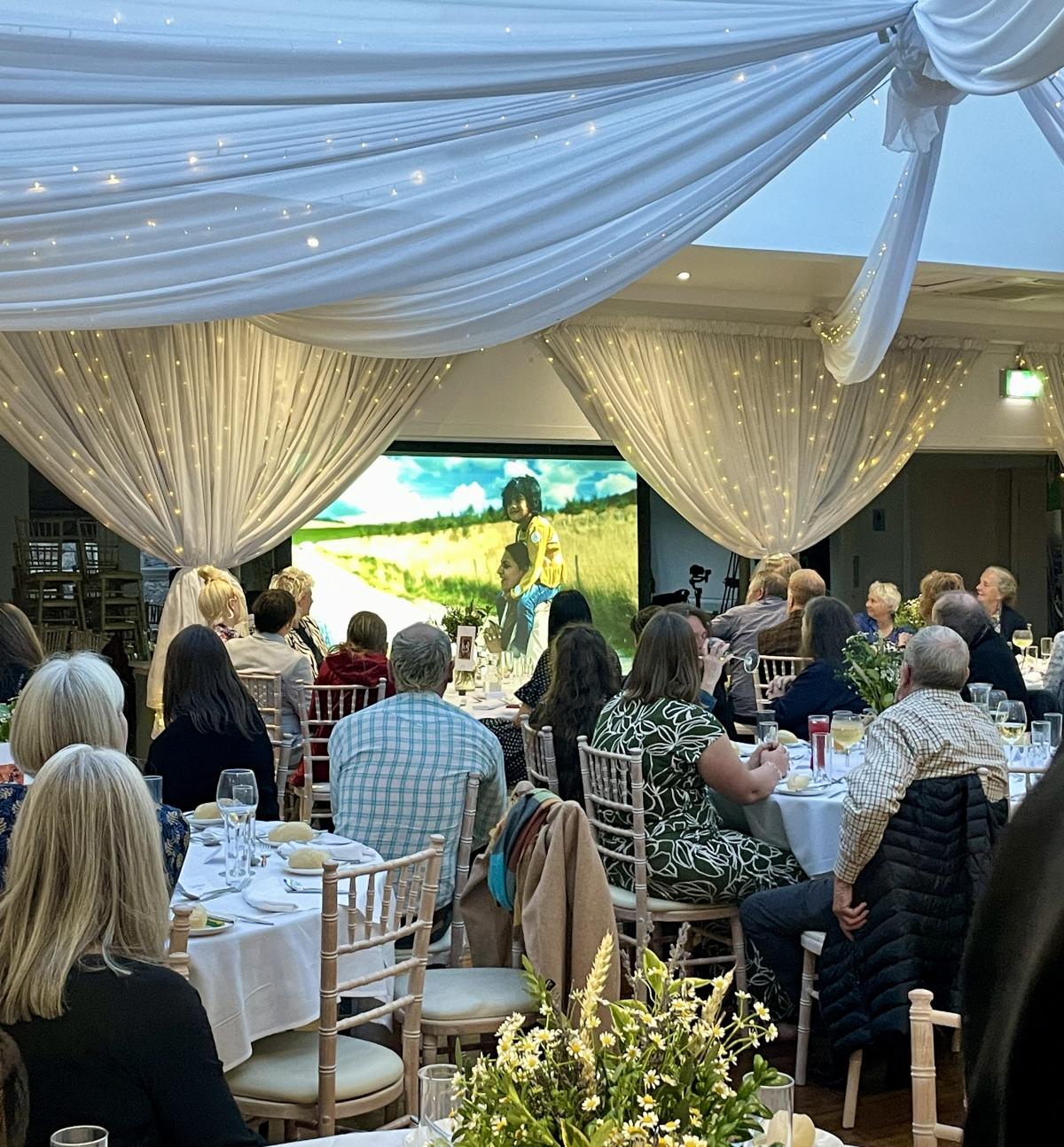 opportunity for a wider range of people to connect with this special place."
Managed by the Forest of Bowland Area of Outstanding Natural Beauty (AONB), the Pendle Hill Landscape Partnership has brought together 14 projects to celebrate and engage people in the landscape. More than 22,000 people have engaged with the Pendle Hill Landscape Partnership over the past four and a half years - with 1,930 volunteer days, 233 events held with 10,008 attending, and 57 schools getting involved in outdoor learning.
As the project has now finished we leave a legacy that includes conservation from planting trees and tackling climate change, to restoring hedgerows and wildflower meadows. Please read out latest press release here, Pendle Hill Project Leaves Lasting Legacy to find out how the £1.8m National Lottery Heritage Fund supported programme has fostered engagement and re-connected people with the landscape and heritage of Pendle Hill.
Watch the Final Gathering Celebration film which captured highlights from the day.