LITTLE SAPLINGS IMPORTANT UPDATE – September 2021
Welcoming you back to the great outdoors with your little ones.
Little Saplings is restarting in September 2021, with all your favourites- minibeast hunting, story time and toasting marshmallows around the fire. 
While we waited for restrictions to ease, we delivered a few mini Little Sapling sessions. These sessions were shorter than normal, used minimum resources and followed the Covid Guidance outlined by the government. Everyone felt safe at these events and all our kit was cleaned inbetween sessions, or different kit was used. We will continue to use this best practise and our Covid Risk Assement. This will provide an event that allows you and your family the option to follow the Government and Public Health England guidance. You can read more about how we want to keep everyone safe here, via our ECT Learning Coronavirus Statement.
Booking is essential for all future sessions and contact details will be taken off all participants to support NHS Test and Trace.
---
Little Saplings – FREE Outdoor toddler sessions for under 5 year olds.
Woodland play to let your little one grow.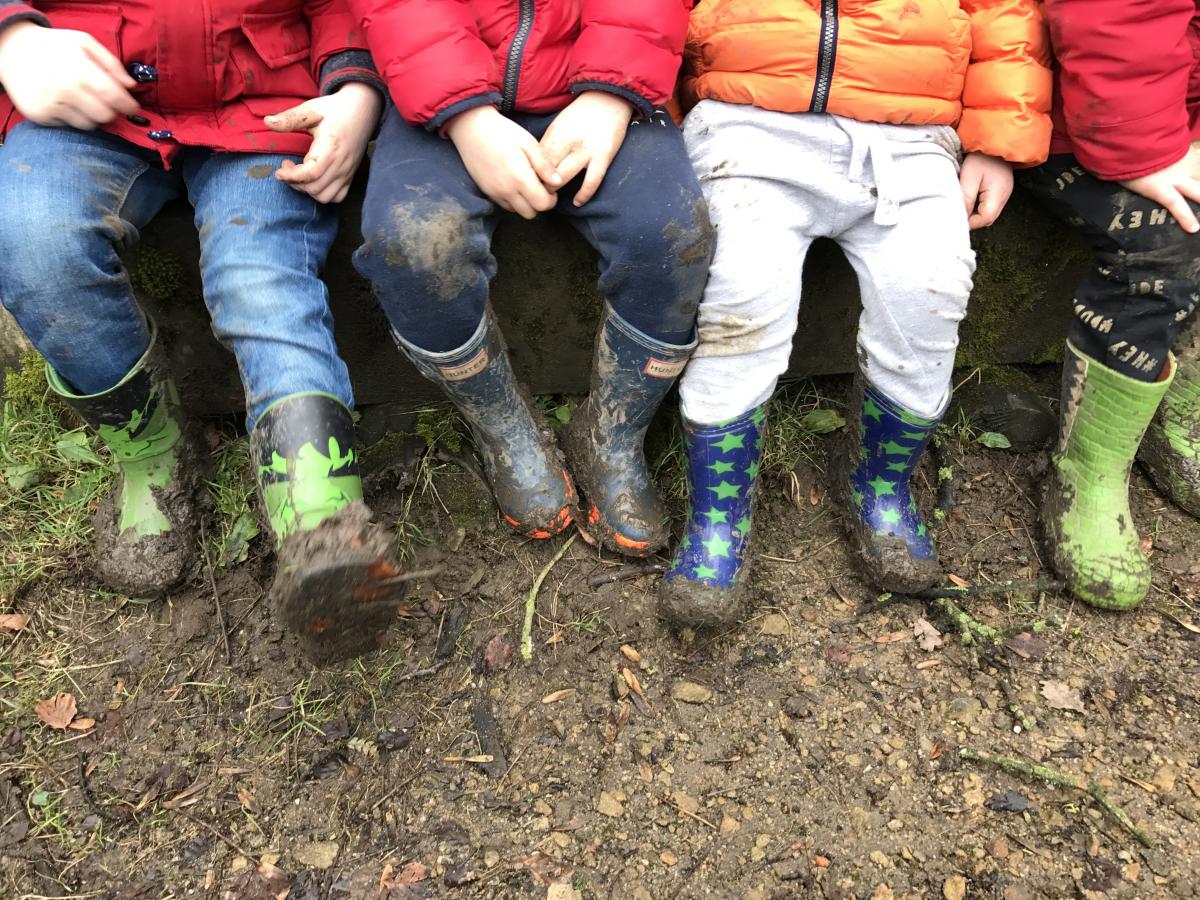 Our Ernest Cook Trust Outdoor Learning Officer, Alison Cross, delivers Forest School ethos outdoor sessions for little ones. The sessions hope to inspire families to get outside and reconnect with nature, plus learn different activities that they can recreate with their family in the future.
Watch the new video to find out more: What is Little Saplings​ youtu.be/JoOKrknqELM
The FREE activities will be aimed to suit 18 months to 5 year olds, but all under 5's are welcome to attend. The sessions are suitable for children and adults with additional needs and disabilities, each site is wheelchair and pram friendly. Please note each site is public access, and therefore we are not liable for the public who walk through the woodland area.
The sessions offer 1.5 hours of outdoor free play, which are child led, therefore every child plays at their own pace and in their own unique way. The Outdoor Learning Officer is on hand to demonstrate activities at a safe distance, and each family unit will be given their own set of equipment and resources for their session. Booking is essential for all Little Saplings.
---
Booking
The next Little Sapling sessions are:
Spring Wood, Whalley – Wednesday 24th November 2021 at 10am - 11.30am - FULL

Victoria Park, Nelson – Wednesday 24th November 2021 at 1.30pm – 3.00pm -FULL

Spring Wood, Whalley – Wednesday 8th December 2021 at 10am - 11.30am 

Victoria Park, Nelson – Wednesday 8th December 2021 at 1.30pm – 3.00pm 
To book on the above sessions. Please:
Book via Eventbrite website: www.eventbrite.co.uk/o/the-ernest-cook-trust-33570219027
Please book FREE tickets for ALL the participants in your group. There are three ticket types; tickets for adults, separate tickets for children 5 years old plus and separate tickets for children under 5 years old. 
Please provide us with phone number and email address so you can be contacted with more information.
You will then be sent a booking information email, which will contain some important details you will need to read plus our ECT Learning Coronavirus Statement that you will need to inform us you have read and understood.
If you have not received your confirmation email, or have been informed the event is fully booked, then please do not turn up at the session. There will not be any kit allocated to your family unit and you will be turned away sorry.
For further information, or if you have any questions please email: PendleHill@ernestcooktrust.org.uk
---
Know before you go
Mobility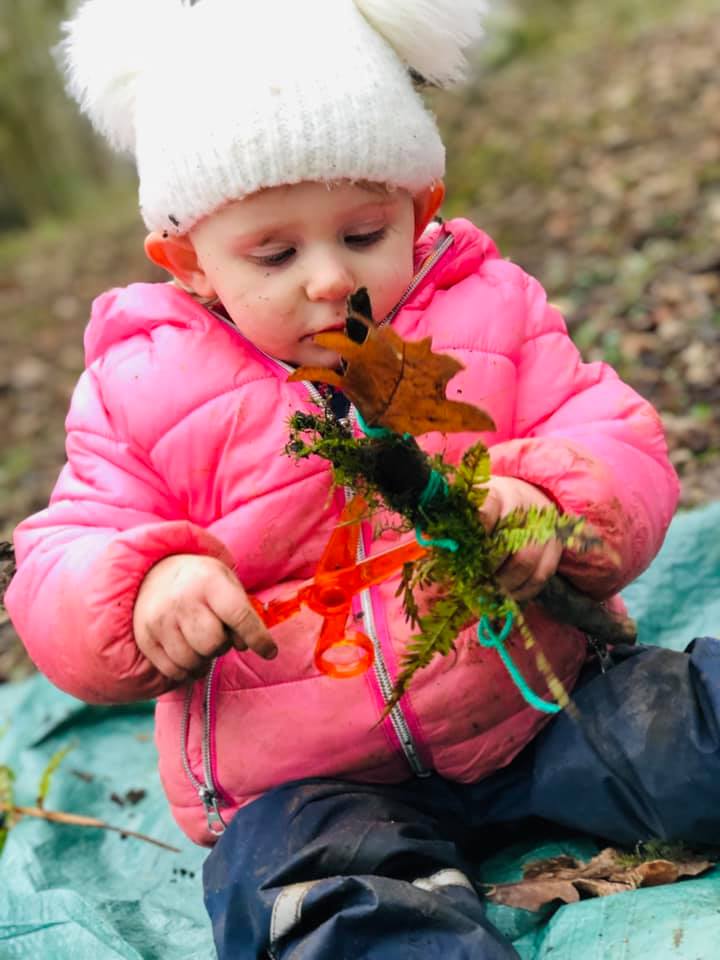 Suitable for people with limited mobility, level paths and easy access. Please contact organiser if you have any questions.
Wheelchair and pram access
Suitable for wheelchair users and prams. Please contact organiser if you have any questions.
What to bring
Children must be accompanied by a parent/carer at all times. Please come suitably dressed for the outdoors, mud and weather. (Get in touch if you need to borrow any kit - not all children get muddy at the sessions, but all have fun!) Please remember to bring your own snacks and drinks as necessary.
Please also remember your own hand sanitiser, masks for toilet facilities, mini first aid kit and maybe your own anti bacteria wipes too. Feel free to bring your own colouring pencils and crayons as there won't be enough colours to share - sorry.
Parking and toilets information
Parking is on site (local parking charges apply), see booking confirmation email about location. There are also toilets available at the Spring Wood car park (if open) and within the Victoria Park café (if open).
Pets 
We do not allow any pets (including dogs) at any of our events. Please do not bring them with you, (guide dogs permitted).
Booking process
Booking essential for 2021 dates. Please book a place for all attendees, via instructions above. If you can no longer attend the event, please let us know as soon as possible. This will allow other children to take your place, as the events have a maximum capacity (this is to maintain the ecology of the site and quality of the event).
For further information, or if you have any questions please email: PendleHill@ernestcooktrust.org.uk
---
Privacy Notice
For Forest of Bowland Area of Outstanding Natural Beauty Partnership Privacy Notice, please see: https://forestofbowland.com/Privacy-Notice