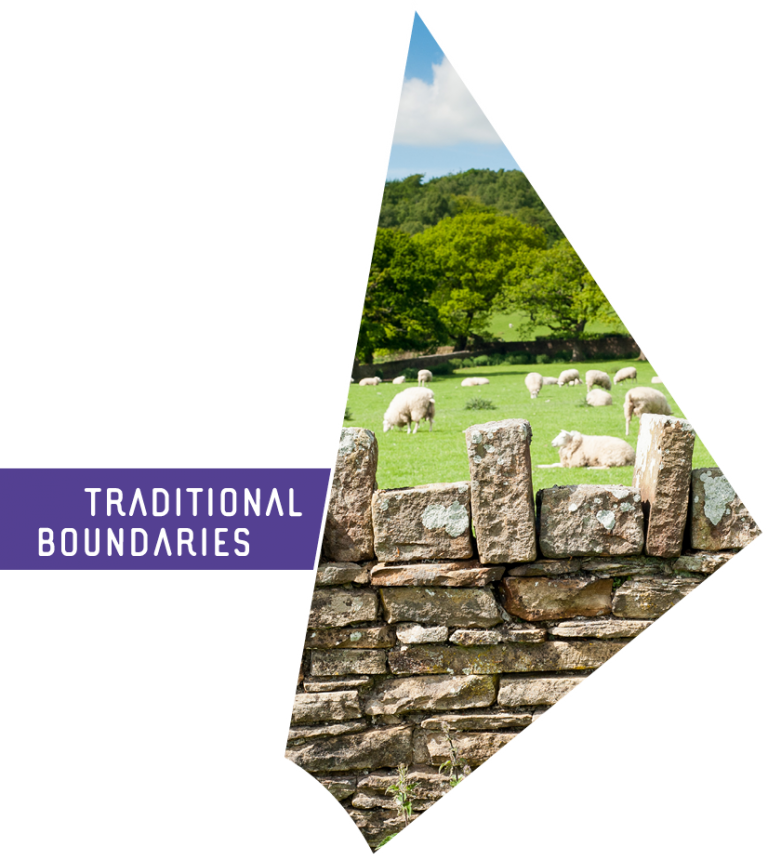 The traditional boundaries project was led by the Dry Stone Walling Association (DSWA), working in partnership with the National Hedgelaying Society and the PHLP team.
This project was informed by a landscape scale survey of the condition of hedgerows and dry-stone walls and was delivered in conjunction with farmers, landowners, skilled contractors, trainers and volunteers. The Pendle Hill farmer network was also very supportive and benefitted from much of the restoration work carried out.
The project consisted of two elements:
A programme of rural skills training, providing free courses in hedge laying and dry-stone walling for volunteers, farmers and local contractors
A series of funded restoration contracts on targeted walls and hedges meeting our criteria
We will soon have a map here to show the location of walls and hedges restored through this project.
The project's outputs include:
57 training days held, and 2 hedge laying competitions
177 volunteers trained
25 volunteers achieving qualifications
56 volunteering days provided, generating £7350 value to the project
The project received funding from the Downham Trust, Environment Agency, United Utilities, local farmers and Defra's countryside stewardship scheme; in addition to support from the National Lottery Heritage Fund. 
A film called 'Outlines' was created by Artist Isabella Martin, who began work on the Traditional Boundaries residency in early 2020, as part of The Gatherings strand of the Pendle Hill Landscape Partnership. Her project focused on the heritage of drystone walls and hedges within the Pendle landscape. The residency faced unpredicted challenges, as the COVID-19 restrictions kept Isabella distant from Pendle. You can watch Isabella's film here 
You can view the Traditional Boundaries project image highlights here.
We also have a Traditional Boundaries YouTube video which you can watch below