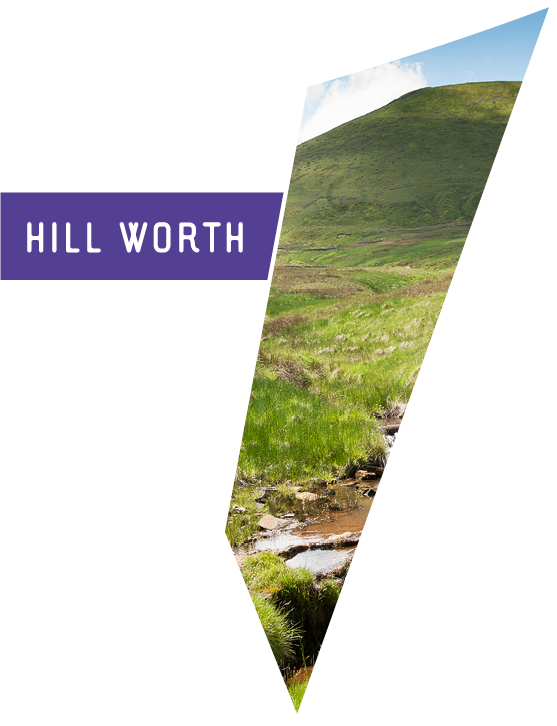 This research project sought to understand the value that the landscape and heritage of Pendle Hill offers to our community. Based on the concept of 'Natural Capital' we explored two key benefits that the area offers and estimated the value that they bring to our lives.
1. Health and wellbeing
The Evaluator has now published the final report looking at how connecting to our landscape and to nature can help to improve wellbeing.  72 Seasons: Look Closer is published here 
This piece of original and creative research worked with volunteers during 2020 to assess how connecting with the everyday signs of nature affected their wellbeing. The devastation of the Covid-19 pandemic was unforeseen; however, an online version of the planned research was able to proceed, and this produced some very interesting results. The summary poster highlights some of the project findings.
You can also view our short film about 72 Seasons, filmed in December 2020 by Huckleberry Films, which beautifully illustrates how the project helped volunteers through a difficult year.
A very successful re-run of the project with the DEEN Centre and young people in 2022 published this report and toolkit.
For more information about the project and report please contact cathy.hopley@lancashire.gov.uk or info@theevaluator.co.uk
2. Paying farmers for producing public goods
Natural Capital Solutions have now published their final report looking into the concept of paying Public Money for Public Goods: Plugging the income gap: Assessing environmental options for upland farms: A case study in Pendle Hill
Produced by Dr Alison Holt of NCS and Prof Joe Morris, the report attempts to answer two questions:
(i) What public benefits can upland hill farms provide under the proposed Environmental Land Management (ELM)?
(ii) Can the financial rewards for delivering these benefits, via the implementation of ELM-type options, make up for the loss of the Basic Payment Scheme?
A summary of the report can also be seen here
If you would like to see the Pen Farm maps in more detail you can download them here:
There is also a slide presentation of the research here: and video of a webinar, Plugging the Income Gap, here.
You may also be interested to see the report on Natural Capital for the Forest of Bowland AONB, based on mapping data produced by Natural Capital Solutions, here: 
You can view the What's a Hill Worth project image highlights here.