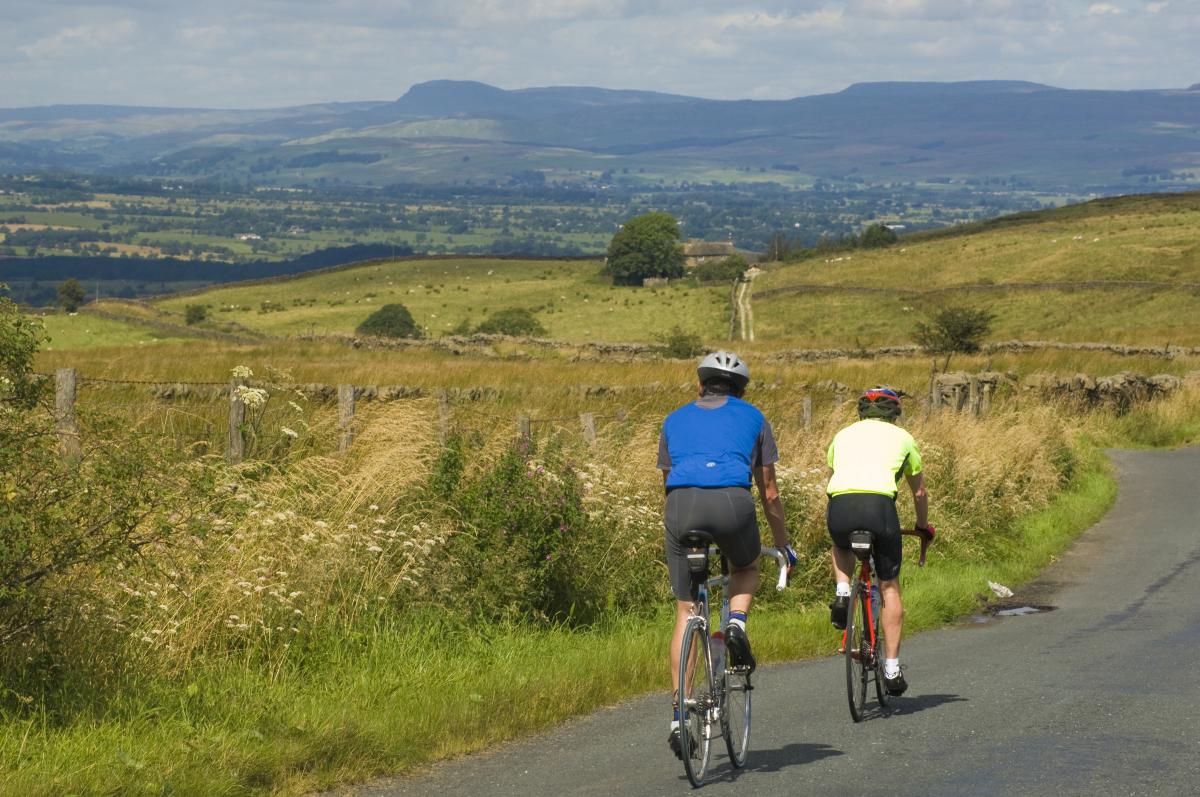 Sustainable tourism takes account of its current and future economic, social and environmental impacts, addressing, and seeking to balance the needs of visitors, the industry, the environment and host communities.
Sustainable tourism is at an appropriate scale, encouraging quiet enjoyment, and re investing in the economy and communities which support the landscape.
Pendle Hill is part of the Forest of Bowland Area of Outstanding Natural Beauty, it is one of 46 AONBs covering just under 1/5th of the UK.
AONBs have some of the UK's best countryside for walking, cycling, wildlife-watching and star-gazing and Bowland is no different. From quiet lanes, ancient woodlands, distinctive and attractive villages to flower-filled hay meadows, open moorland and a wealth of local culture and heritage.
Your visit to the Pendle Hill area can help to keep it special – the money you spend buying local products and using local services helps to sustain our local communities, the communities that help to give the countryside its distinctive character.
For ideas of where to stay and things to do in the area visit: https://www.discoverbowland.uk  - the businesses featured in 'Discover Bowland' are all part of the Forest of Bowland's Sustainable Tourism business network - working collaboratively as businesses to deliver social, economic and environmental benefit, while at the same time enhancing visitor experiences.
Downloads:
Links: