People Enjoying Nature Sessions Winter 2022
2022 could be the year you spend more time outdoors - reconnecting to nature and enjoying time across our wonderful local landscape. People Enjoying Nature could definintely help you do that!
Come and join us for a number of opportunities to spend time in the Pendle Hill landscape over the next few months. All sessions are free of charge and available for everyone (under 18s must be accompanied by parent/guardian/responsible adult). PEN sessoins aim to offer supported activies out in the landscape, at different sites and areas. All sessions will be delivered in a Covid safe way, which means that changes may have to be made throughout the programme if restrictions are tightened or guidance changes. 
Booking is essential for all of the sessions detailed below. For more information and to book on to sessions please email jayne.ashe@lancashire.gov.uk or call Jayne on 07770 273 643
---
Monday Walks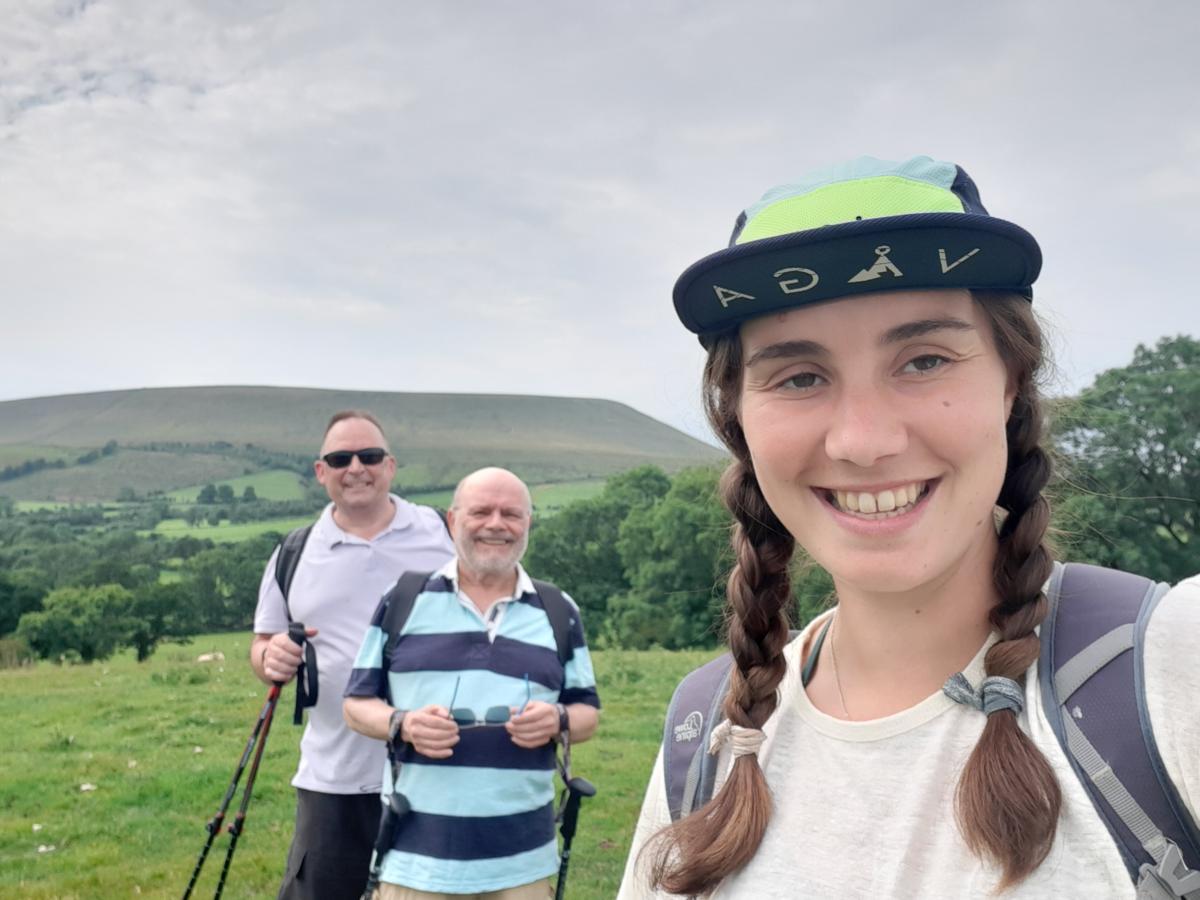 Every Monday afternoon at 1pm, come along and meet us at location across Pendle, Burnley or the Ribble Valley.
Walks are between 4 and 5 miles, and are normally finished by 3pm - 4pm. Walks may include pavements, park trails, canal towpath, fields and tracks so where possible, suitable walking footwear and clothing should be worn.
17th January - Meet at Sabden Car Park, BB7 9EB 
24th January - Meet at Downham Car Park, BB7 4BN
31st January - Meet at Victoria Park, Nelson, BB9 7TB
7th February - Meet at Gawthorpe Hall, BB12 8UA
14th February - Meet in Barrowford, BB9 8PU
21st February - Meet at Alkincoats Park, BB8 9QQ
---
Nature and Heritage Activity Sessions
We have a few activity sessions planned through the rest of winter, before starting a regular weekly session again in spring. 
These sessions take more of a nature and heritage focus, but most involve a short walk as well. Sessions start at 11.30am, and last approx. 3 hours. Free transport can be available! All equipment, materials and tools are provided free of charge, but we encourage participants to wear suitable outdoor clothing and footwear. Remember winter sessions may take place outdoors and it can get a little cold!
Find out more detail about each session here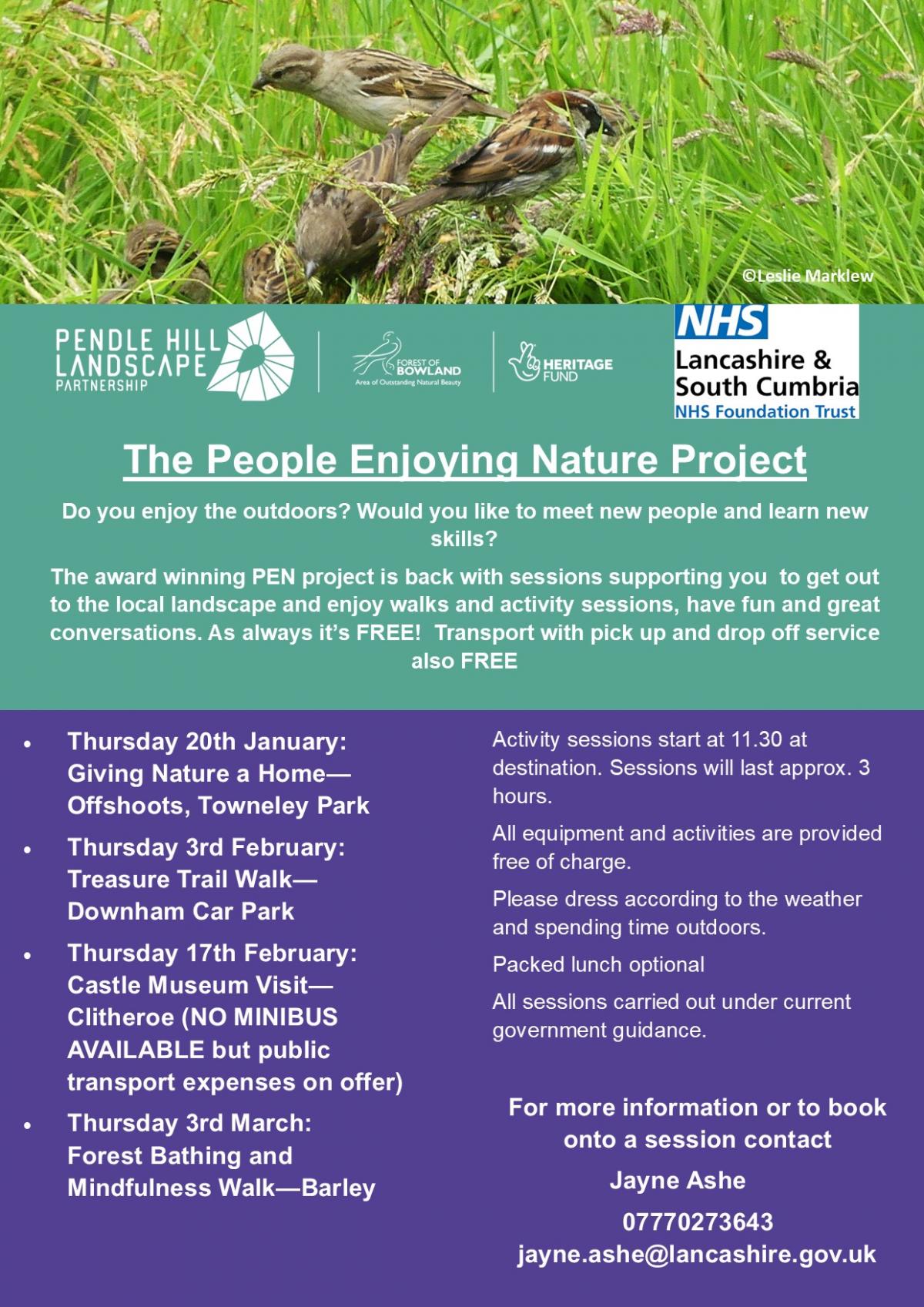 ---