People Enjoying Nature Sessions Summer/Autumn 2021
Come and join us for a number of opportunities to spend time in the Pendle Hill landscape over August and September 2021. All sessions are free of charge, and available for everyone! PEN sessions aim to offer supported sessions out in the landscape, at different sites and areas. All sessions will be delivered in a Covid safe way, which means that changes may have to be made throughout the programme if restrictions are tightened or guidance changes.
Booking is essential for all of the sessions detailed below. For more information and to book on to sessions please email jayne.ashe@lancashire.gov.uk or call Jayne on 07770 273 643
---
Monday Walks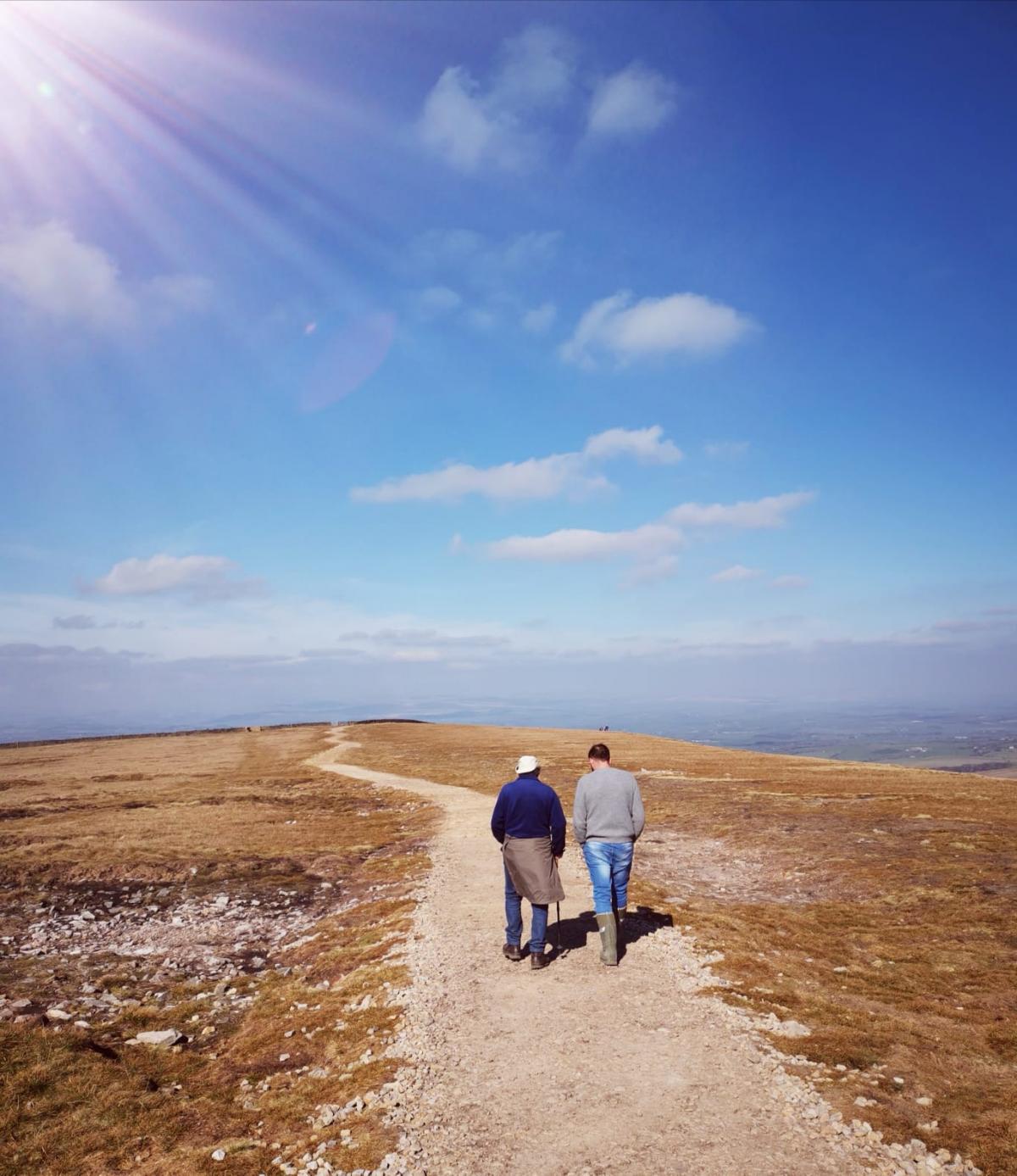 Every Monday afternoon at 2pm, come along and meet us at location across Pendle, Burnley and the Ribble Valley.
Walks are between 4 and 5 miles, and are normally finished by 4pm/4.30pm. Walks may include pavements, park trails, canal towpath, fields and tracks so where possible, suitable walking footwear and clothing should be worn.
13th September – meet Victoria Park car park, Nelson, BB9 6DG
20th September – meet at Spring Wood, Whalley, BB7 9TD
27th September – meet at Gawthorpe Hall, Padiham, BB12 8UA
4th October – meet at Sabden Car Park, BB7 9EB
---
Thursday Nature Activity Sessions
On Thursdays, PEN sessions take more of a nature and heritage focus. Most sessions also involve a short walk, but there is also other activity on offer as well. Sessions start at 11.30am, and last approx. 3 hours. Free transport is available! All equipment, materials and tools are provided free of charge, but we encourage participants to wear suitable outdoor clothing and footwear.
Find out more detail about each session here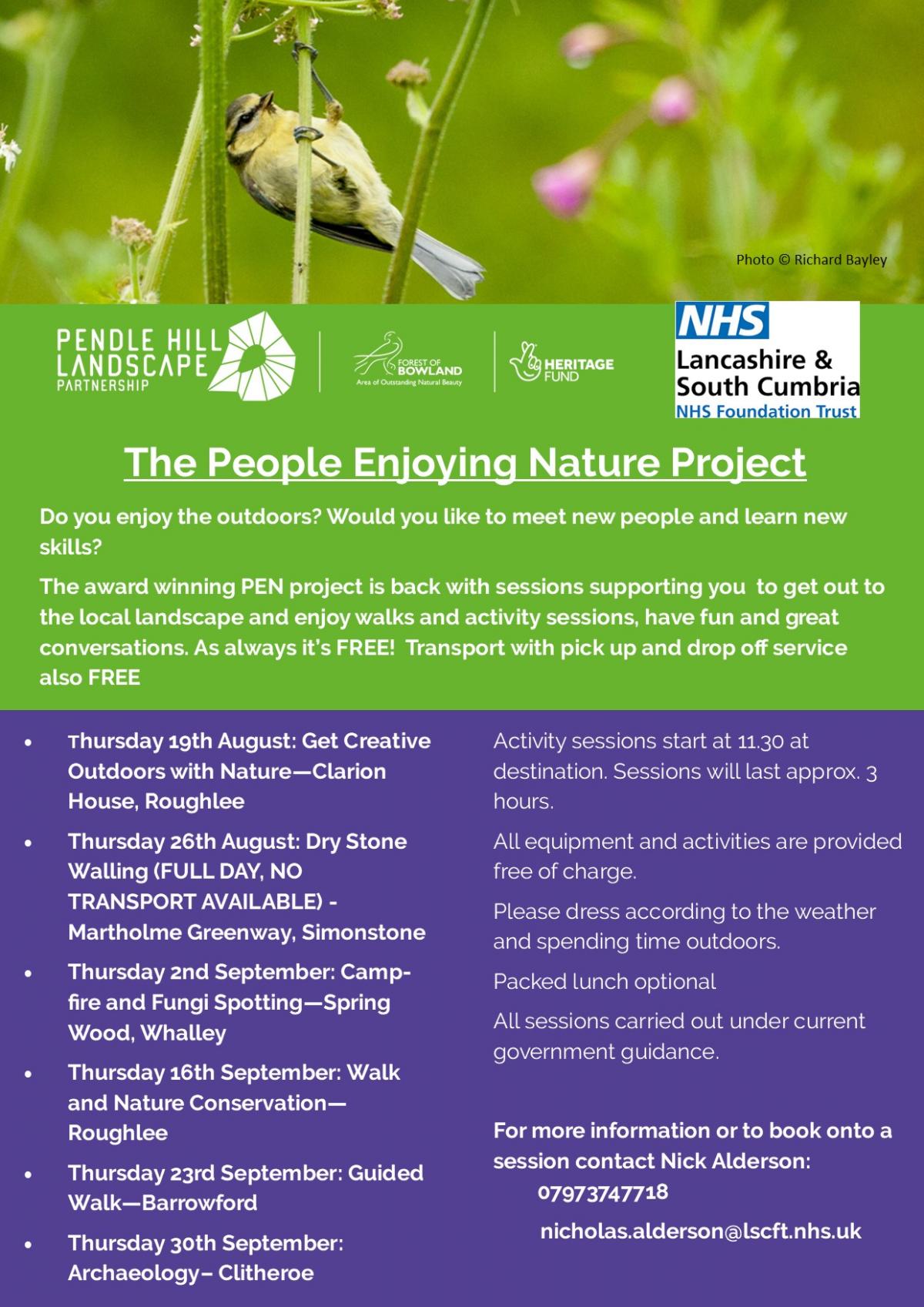 ---
Growing Closer to Nature
Join us for an opportunity to grow food and wildflowers and get involved in nature activities in the beautiful surroundings of Twiston Valley. Sessions will take place every other Tuesday afternoon 2-4pm starting on 22nd June.
Come along and help us restore an unused allotment site, suitable for growing produce and wildflowers. There will be opportunities to help with clearance of some overgrown beds, sowing seeds, harvesting food and maintaining the beds. We will also be providing tools and materials to make bird boxes, bird feeders and other nature friendly homes. Or if you just fancy a chat and a brew, surrounded by our amazing landscape, there is always an opportunity for that!
There is parking available, but please note that the site is at the bottom of a rough farm track. The site is also located just 2km from Downham village car park, along a pleasant walk through fields and over stiles.