'Pendle Hill in the Past'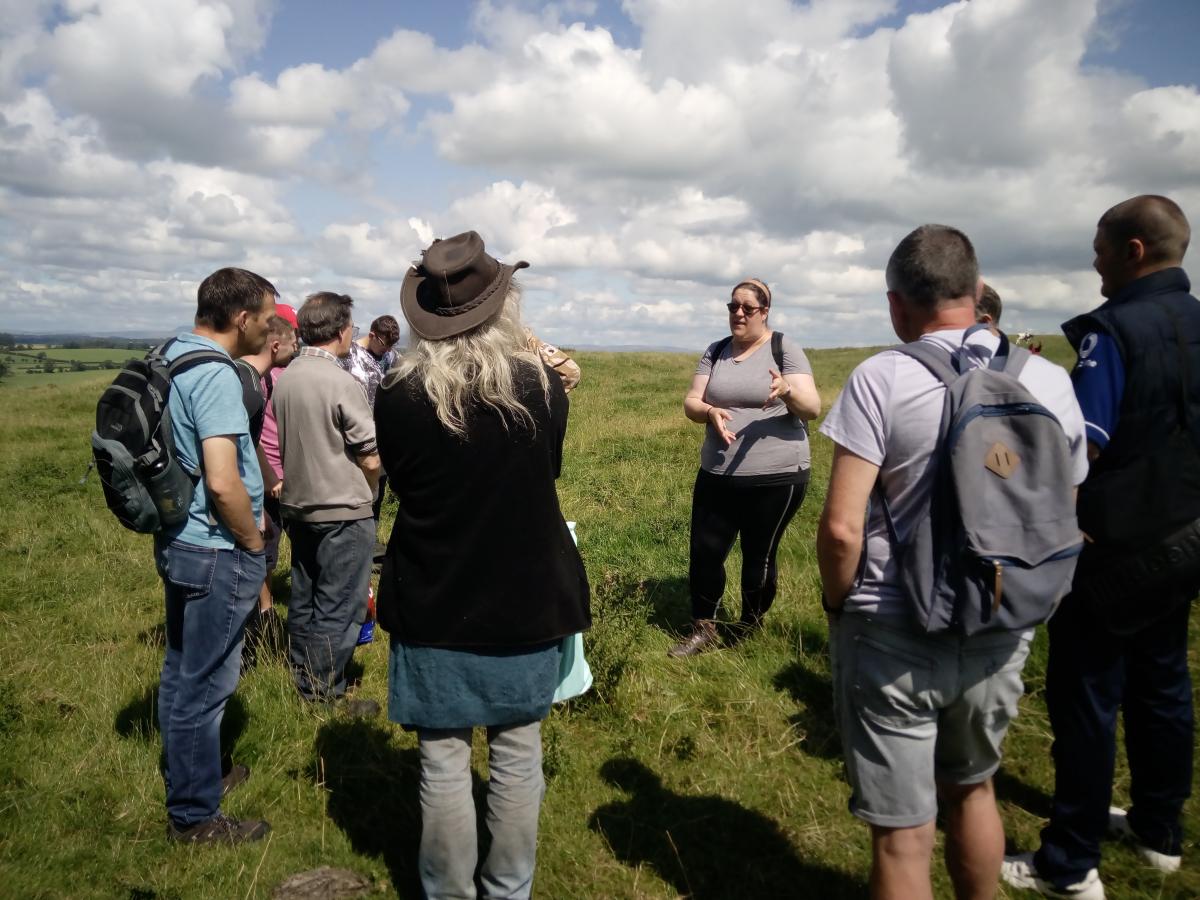 Join us for a series of online events and find out more about past archaeological and historical research in the area, our Community Archaeology project and how you can get involved in local archaeological exploration.
Postponed from last March, we have decided to take these events online and are very grateful to the support of local archaeologists and historians for this involvement.
Everyone is welcome – no previous archaeology needed!
Monday 26th April:
Introduction to past archaeological investigation in the Pendle Hill area: Jayne Ashe (PHLP)
Roughlee's Industrial Heritage: Brian Jeffery (Pendle Forest History Group)
Brian Jeffery presented a great talk about Roughlee's Heritage. Read a summary here. The Pendle Hill Fund has recently supported the Roughlee Parish Council to install a number of interpretation panels around the Thorneyholme area to explain more about the area's history. The Pendle Hill Landscape Partnership hopes to host a guided walk in the village, hosted by Brain later on this year.
Tuesday 4th May 6.30pm:
Chatburn to Downham: 300 years of Lime Burning: David Johnson
David Johnson provided us with a great history of the lime kilns around Chatburn and Downham. You can read a summary here
Saturday 8th May 6.30pm:
Community Archaeology Outreach: Danielle Knights (UCLan)
Lancashire Portable Antiquities Service: Alex Whitlock
Danielle Knights provided an interesting insight into her role as a Community Archaeology intern with PHLP in the summer of 2019. Alex Whitlock then talked to us about the Portable Antiquities Service and how, even over the Covid pandemic, the general public are still adding lots of records to add more to the knowledge of the local historical landscape. Read the a summary of this event here.
Wednesday 12th May 6.30pm:
Higher Standen Farm – Excavation of a Bronze Age ring ditch near Clitheroe: David Cockcroft (Archaeological Research Services)
David Cockcroft provided a great talk about amazing Bronze Age discoveries at the development site near Higher Standen Farm. Read the summary of this event here.