A new, refreshed Countryside Code was launched last week by Natural England and Natural Resources Wales, coinciding with the 70th anniversary of the creation of the founding booklet. With more people enjoying the outdoors than ever before, the code was revised to help people enjoy the countryside in a safe and respectful way. You can view the new revised version here.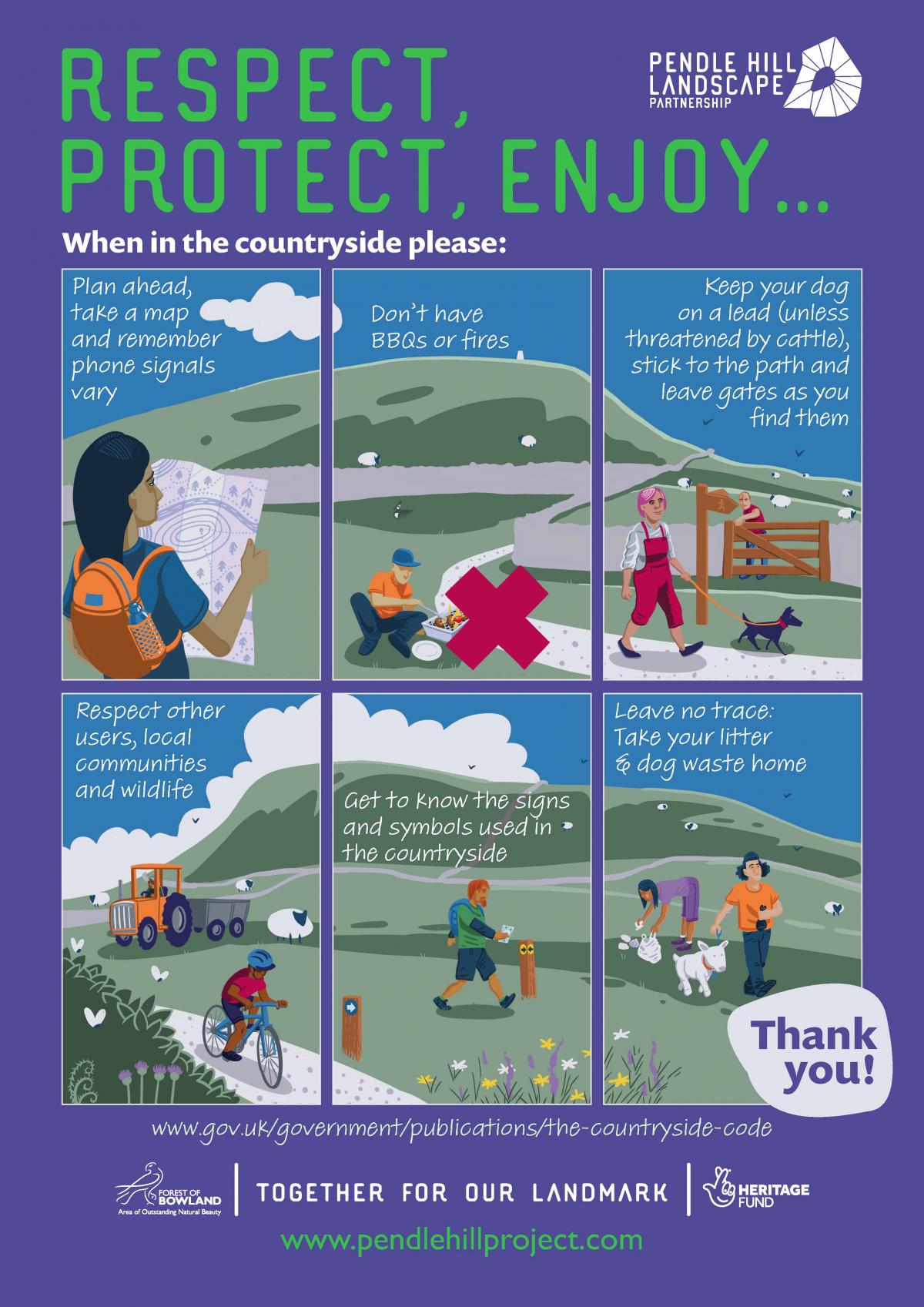 In preparation for the easing of restrictions, and with the busy Easter Holidays in mind, we too set out to reiterate the important messages which are key to protecting our beautiful countryside and local communities – "take your litter home", "keep your dogs on a lead", "pick up your dog poo" – to name just afew. It's surprising how many people have never heard of the Countryside Code, so it was about trying to reach people via various platforms and encouraging people to share these messages.
A series of social media posts were published encouraging people to share our own version of the Countryside Code (as pictured), and many of our Friends, Partners and Followers got on board with this to help spread the message. In addition to this, we spent some time changing posters in key local areas which attract high volumes of visitors, which are more appropriate for this time of year – such as being aware of Sheep and Lambs in the fields, even if you can't see them. We also contacted members of our Farmer Network and local Parish Councils, to see if we could help by providing them with posters to display on footpaths and rights of way.
We encourage you to continue sharing the countryside code with friends and family, to help make sure those key messages are communicated to as many people as possible. Please directly get in touch with us if you would like copies of our posters to reinforce the Countryside Code in your local area.