Pendle Hill has an interesting and unique natural history. With its geological foundations dating back to over 200 million years ago and its formation story being written ever since, there is plenty to explore, see and learn. To help you follow this journey, we have created four new EarthCaches, each detailing a different aspect of Pendle Hill's geology.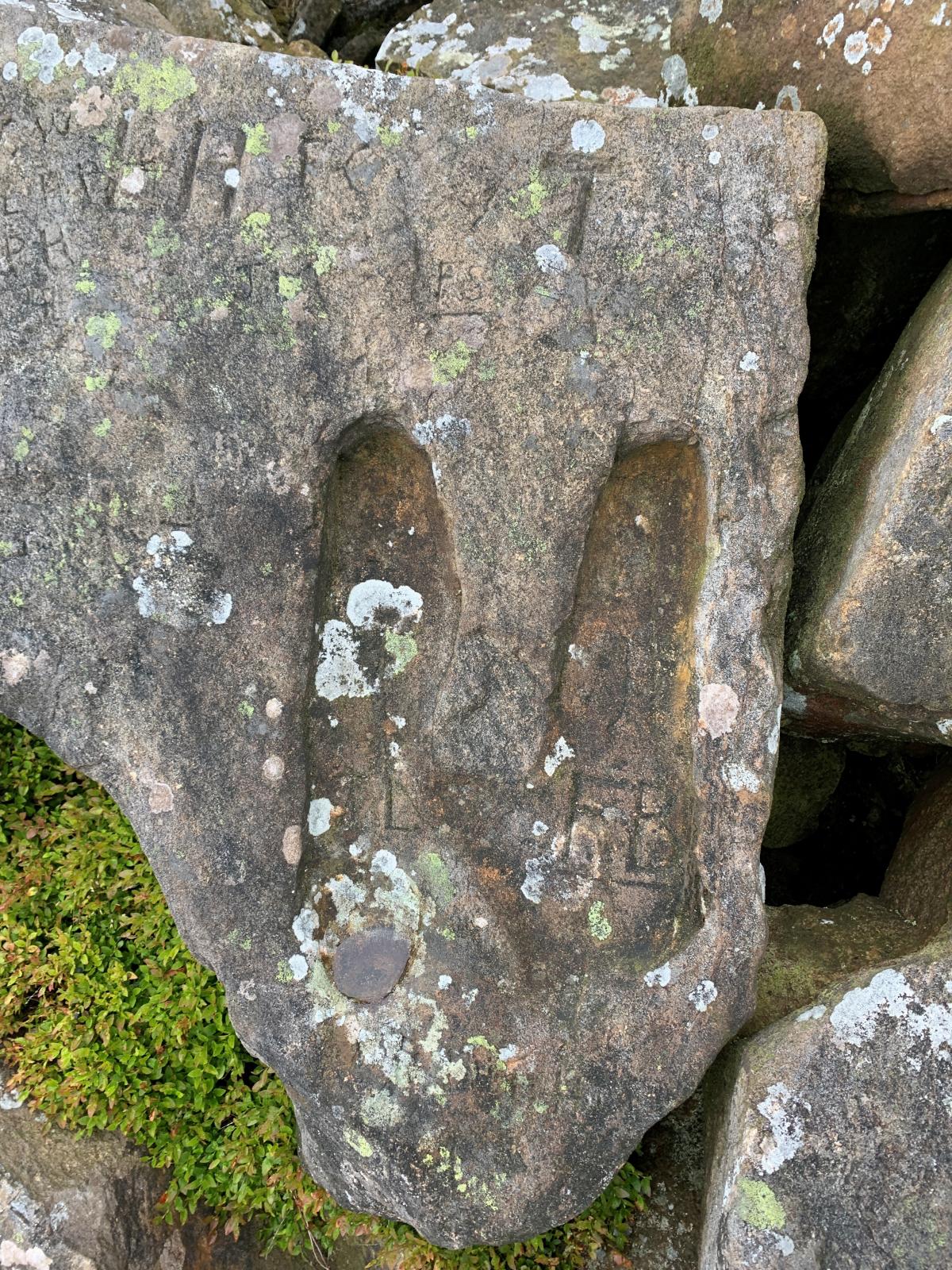 EarthCaching is a part of the recreational activity: geocaching, where users locate a small container at a specified location in order to 'collect' the geocache. This normally requires a GPS or smartphone with accurate location services, but is widely open to anyone willing to take on an adventurous treasure hunt!
There are around 80 of these 'classic' geocaches in the Pendle Hill area, and all information you need to start collecting them is available on the geocaching.com website. The additional EarthCaches we have created are special however, and have no box, but rather a lesson to be had!
Each EarthCache has electronically available information (found on geocaching.com) and less than a handful of questions to answer based off the cache's physical location and information provided. After submitting your answers to these questions to the moderator of the cache, the EarthCache can be claimed and added to your geocache collection.  
The new EarthCaches on Pendle Hill are called:
Pendle Hill's hard hat: Pendle Grit
Badger Wells: How ice changed the shape of Britain
Sliding shale and its journey through time
Limestone seas and fossils of Worsaw Hill
All the locations are again available on the geocaching.com website, and viewable in map format.
So if you're planning a day out on Pendle Hill, why not explore our new set of EarthCaches for a chance to learn something new and join the friendly community of geocachers.
Just remember to be safe, follow the countryside code, and always take navigation equipment, enough water and appropriate clothing with you when out exploring.
Happy Caching!