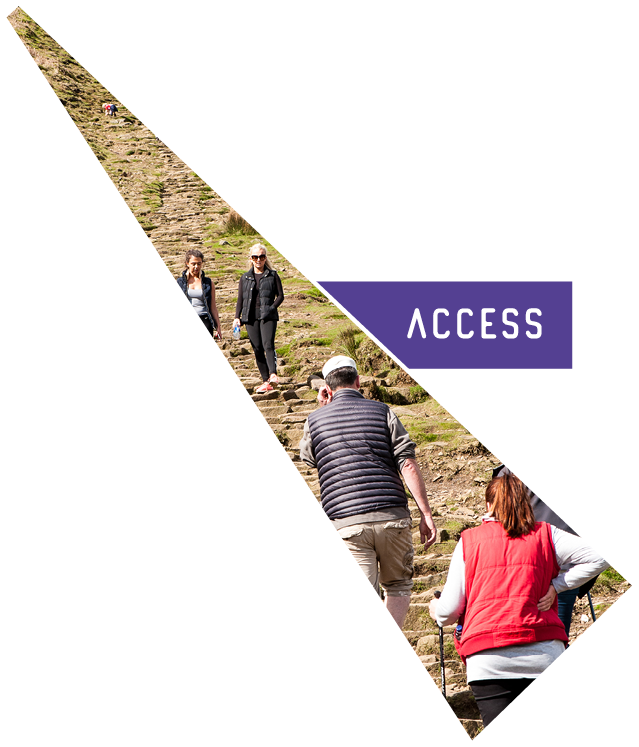 The aims of the Access Project are about:
Developing visitor hubs at established 'honeypots'    

Using digital technology and traditional methods to inform people, to reduce pressure on over used sites and to reduce conflicts. We will also improve access for all by promoting alternative key routes in order to disperse visitor pressure and by providing routes for all abilities

Improve 4 visitor facilities and provide on-line or app-based digital interactive information about the area

Provide at least one new Tramper for use in the area

Creation of new concessionary link routes to encourage visitors to access Pendle Hill from alternative routes.

Create new interpretation panels and install visitor counters along busy routes
The 'Access for All' project will improve and manage key visitor 'gateway sites', including Barley, Downham, Spring Wood and the Nick o' Pendle, and access routes with the PHLP area.
These improvements will help visitors more easily explore and learn about the wider landscape and heritage of Pendle Hill, whether they be walkers, cyclists, horse riders or wheelchair users.
This project will also provide opportunities for volunteers to engage with promoted routes.
Contact: sarah.dornan@lancashire.gov.uk