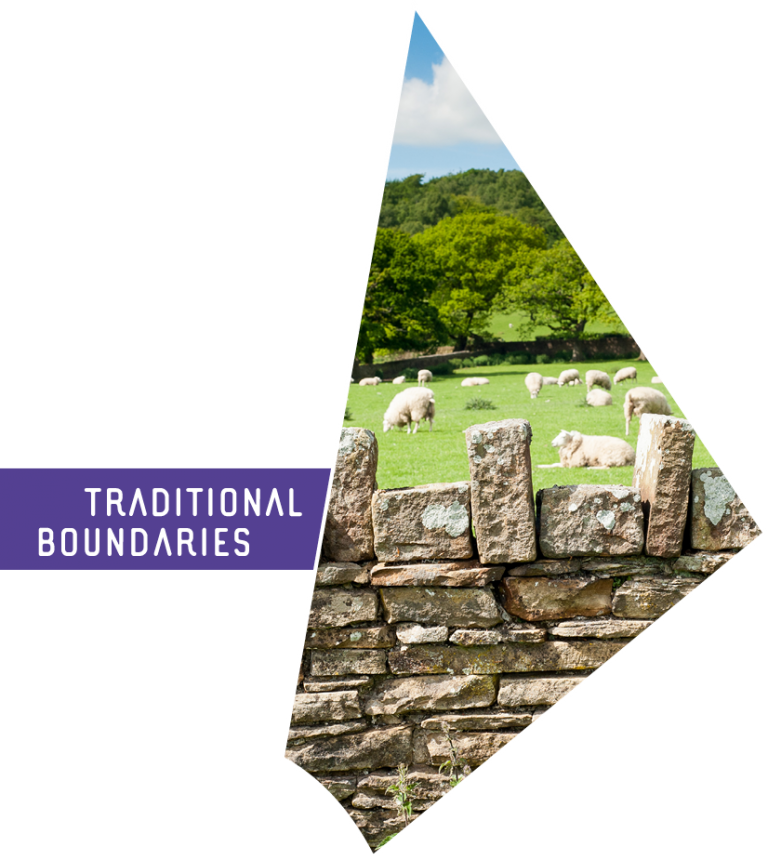 The traditional boundaries project will be led by the Dry Stone Walling Association (DSWA), working in partnership with the National Hedgelaying Society.  A project co-ordinator will be employed by DSWA from January 2019 to December 2021.
Project Aims and Objectives
To restore and maintain traditional boundaries as an essential element of the landscape
To restore and maintain hedgerows for biodiversity and flood risk management
To provide training in rural skills (hedge laying and dry stone walling) for trainees, farmers, parish lengthsmen, contractors, young famers groups and volunteers
To raise awareness of the value of traditional boundaries and of rural skills
The Traditional Boundaries Project has been developed to combat the decline in the condition of our landscape  heritage and  loss of traditional rural skills in the Pendle Hill area. It will achieve this by: 
Restoration of Traditional Boundaries - The project will select high priority walls and hedgerows for restoration, as identified in the PHLP Boundary Action Plan. The targets are to restore 1000m of walling and 6000m of hedges. The restoration work began in November 2019 with the wall alongside the track up to the bottom of the steps up Pendle. By the start of 2020, this was supplemented by work on seven stretches of hedgerow around the project area - look out for a long stretch beside the A59 at the turning to Chatburn which is due to begin in late February 2020.   
Advice to Community groups, Farmers and Landowners - Advise and support farmers and landowners in accessing, securing and delivering boundary restoration works via Defra agri-environment schemes, including the Capital Boundary Grant. So far we are helping four of our farmer network members access these grants.  
Training - Training courses in both dry stone walling and hedgelaying will be arranged in each year of the project and will be tutored by experienced and qualified, professional Instructors. So far we have organised four walling training courses and two hedgelaying courses, working with young farmers and volunteers. One of the 'graduates' from 'walling school' has already had their first paid contract! 
Project Update - August 2020
Walling and Hedgelaying
The Traditional Boundaries project, delivered in partnership with the Dry Stone Walling Association (DSWA), has been very buys over the past 12 months. Volunteers have been able to get involved in beginners walling and hedgelaying courses, learning new skills and more about the heritage of our landscape.
Over July and August, 8 participants successfully completed their Level 1 Certificate in Dry Stone Walling.
We have also had professionals out restoring and repairing sections of dry stone wall, and also planting up new hedges and laying existing hedgerows. Dry stone walls and hedgerows are really important within our landscape for lots of reasons. They provide homes for lots of insects, birds and small mammals; they are important for natural flood management, and slowing the flow of water; they provide boundaries for livestock within farmland; and they have an important heritage and history, particularly within the local uplands landscape.
Unfortunately current opportunities and courses for traditional boundaries have currently been postponed, due to the Covid- 19 situation, however please keep checking our social media and website for when these will be rearranged too.
Find out more about our partners Dry Stone Walling Association
Contact: Please contact Sarah Robinson at PendleHill Landscape Partnership on sarah.robinson@lancashire.gov.uk.