Spring Wood Big Wildlife Count
Help us count the wildlife that lives within Spring Wood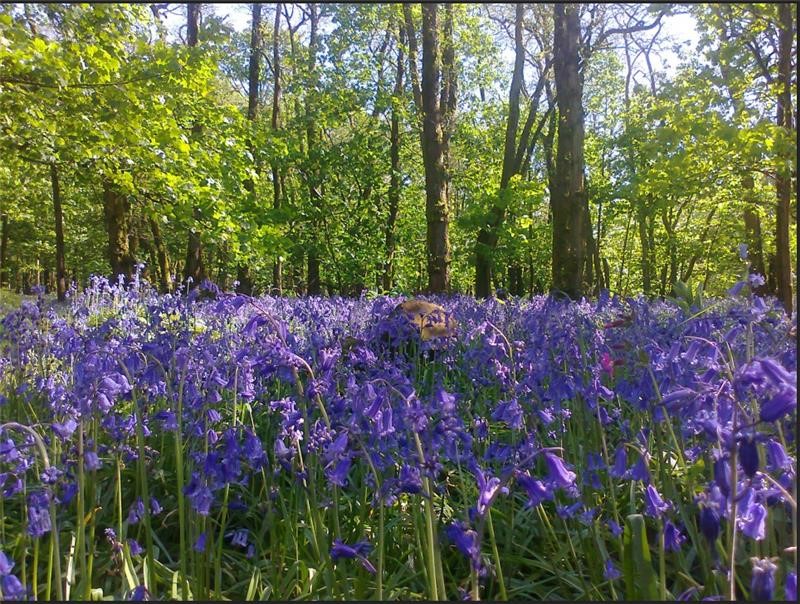 You may know Spring Wood, near Whalley (BB7 9TD). It's a Biological Heritage Site and a woodland well known for its amazing springtime woodland flowers, with wood anemones, bluebells and wild garlic carpeting the ground in April and May.
We are really keen to find out what other wildlife lives at Spring Wood, and so we are launching the SPRING WOOD BIG WILDLIFE COUNT.
We are calling on local naturalists and the general public alike to help us, and there are two ways to get involved.
We are asking local naturalists – from beginner to expert – to use the iNaturalist app (more details below) to record the species they see at Spring Wood. This might be on a regular walk or on a particular recording trip or field meeting of a naturalist group.
We are running a series of free wildlife survey events over the summer to search for the different plants and animals (flora and fauna) that live within this wonderful habitat. We need your help to spot the species and record them using iNaturalist (more details below). There are five events to choose from (or attend them all). Suitable for adults, from beginners to experts. If you are an expert (or semi expert), please do let us know.
The events are suitable for people with limited mobility, as Spring Wood has level paths and is easily accessible. Please contact the organiser if you have any questions.
---
Booking is essential for all the events, due to Covid restrictions and limited specialist equipment.
To book your place please email PendleHill.LP@lancashire.gov.uk You will then be provided with further details.
---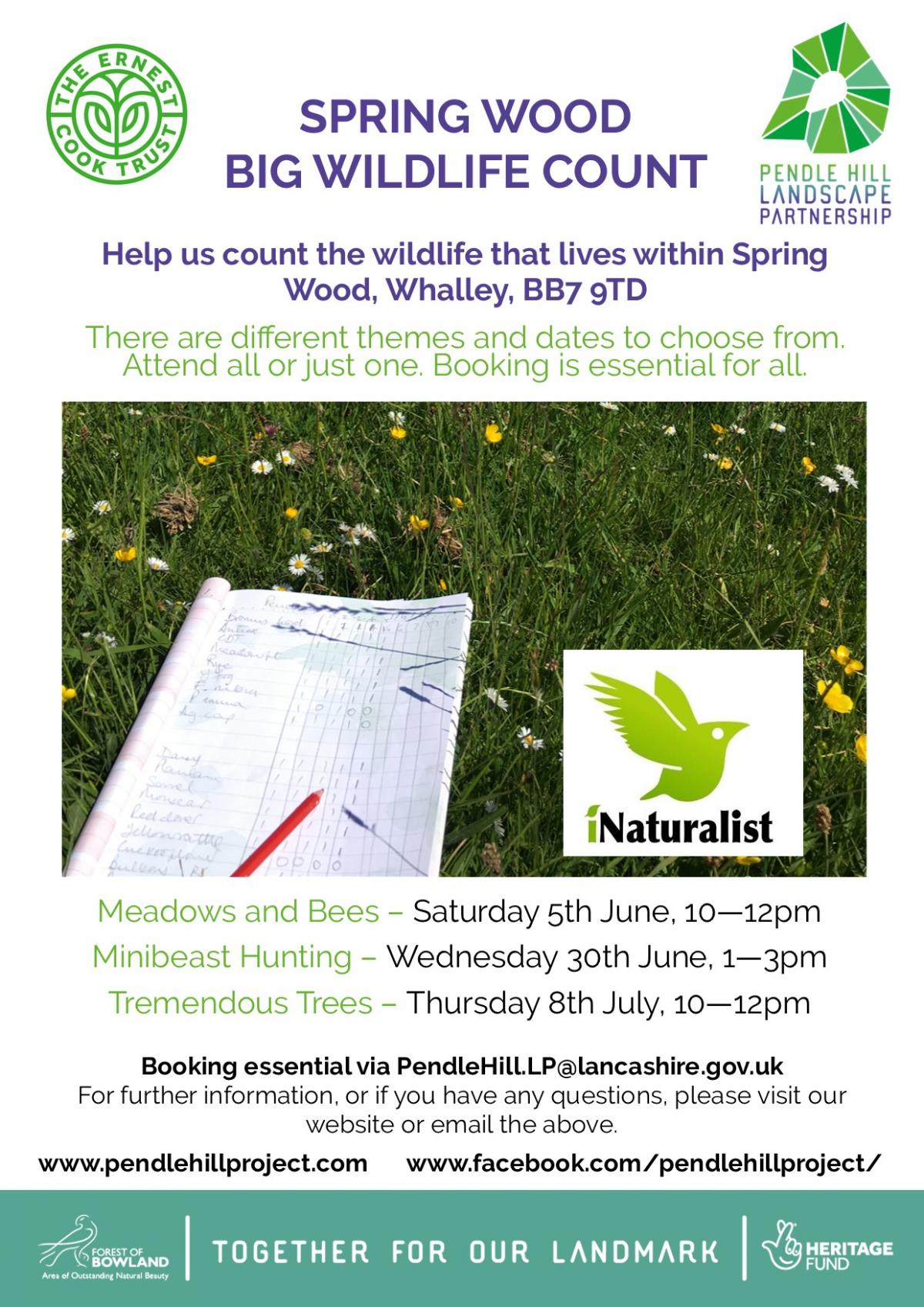 Please find below the different themes and dates to choose from, in a bid to survey the array of habitats and species within Spring Wood. You are welcome to attend them all or just your favourites:
Meadows and Bees – Saturday 5th June 2021, 10am — 12 noon
Help us identify the plants growing within the meadow at Spring Wood. Take part in a survey, listen to talks by experts and discover why meadows are so important in Lancashire.
Minibeast Hunting – Wednesday 30th June 2021, 1pm — 3pm
Lots of invertebrates live within the different habitats at Spring Wood. Help us discover what lives within the pond, meadow, and the woodland. Join local experts and participate in pond dipping, minibeast hunting and sweep netting.
Tremendous Trees – Thursday 8th July 2021, 10am — 12 noon
Join a guided walk around Spring wood to identify the different trees that grow there. With guides and tree enthusiasts, you can help count the plants, discover the history of the woodland, and pick up tree ID top tips.
Bats - Friday 3rd September 2021, time tbc
Bats come out to feed at dusk, which is a perfect time to join us as we try and identify what species of bat make Spring Wood their home. We will be using specialist equipment and taking a walk through the woods and along the river to listen and look out for bats. More details to follow.
---
How will we record our findings?
We would like to record as many findings as possible onto the iNaturalist app. Please download this in advance and start using it before the event if you can - its very straightforward to do and we have put together this step by step guide.
If you don't have the confidence or means to use the app, then please do not let it put you off joining in with our events and recording findings in the good old fashioned way!