Partner Opportunities
The Pendle Hill Landscape Project is working with local organisations, to create lots of opportunities for local people to get involved.  Maybe you have a creative flair, are a keen historian, enjoy photography or are interested in wildlife. Below are a list of our partners and ways you can get involved. If you have a hobby, interest or skill that you feel we could use within the Pendle Hill Landscape Project, do let us know, we would love to hear from you.
Mid Pennine Arts - Pendle Radicals Project
Come and join our volunteer research team to explore Pendle Hill's heritage of radical thinkers and non-conformists, you can find out more information about the project  here.
Whether you have an interest in local history, the story of a particular individual, or a special local place, become a part of this exciting project.  As a member of our research team we will help you develop new skills; invite you on visits to investigate source material; and most importantly there will be lots of tea and cake at our sharing sessions!
To find out how you can get more involved visit our website http://midpenninearts.org.uk/programmes/pendle-radicals Come and join the conversation…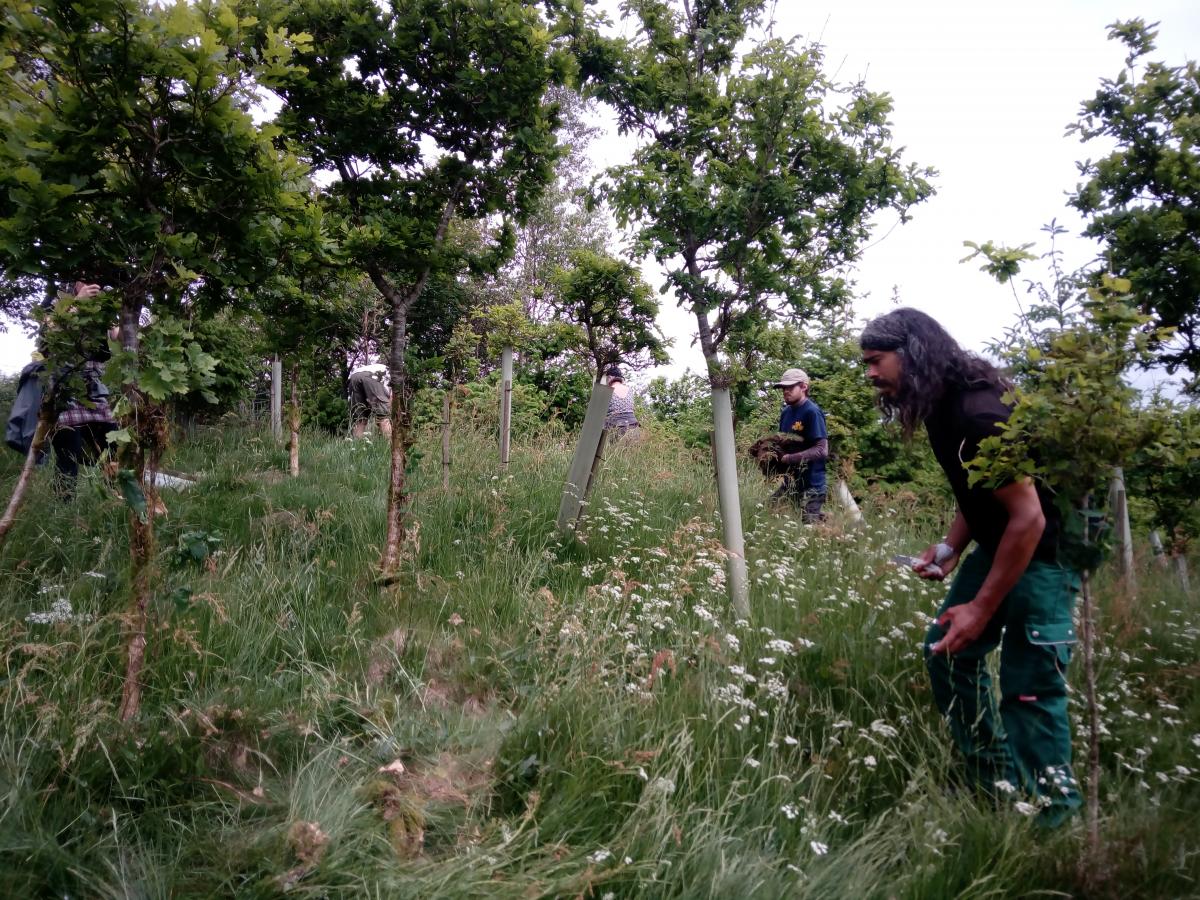 Ribble Rivers Trust — Pendle Woodlands and Invasive Non-Native Species Project (WINNS)
Come and get involved in the Pendle WINNS project, where the Ribble Rivers Trust are working with volunteers and groups to create new woodland through tree planting days. Our aim is to deliver healthier rivers and catchments to benefit wildlife and people; whilst championing local history, heritage, education and recreation. As part of Pendle WINNS we're working on woodland creation and management, and the removal of invasive species such as Himalayan balsam. If you'd like to get involved with our activities or habitat improvement work please click here, or find out more about the Trust please visit our website http://ribbletrust.org.uk/volunteering
Dry stone Walling Association—Traditional Boundaries Project
Throughout the Pendle area you can see the patchwork of field boundaries stretching up from the valley floors towards the steep slopes of the hillside. Traditional dry stone walls and hedgerows have stood the test of time but they do require maintenance and as part of the Traditional Boundaries Project we will be running courses in dry stone walling and hedgelaying. Why not come along and try your hand at these traditional skills, you could even work towards a qualification or maybe even a new career.  To find out more follow this link. 
In-situ - The Gatherings Project
Come and get involved in the Gathering project, were In-situ will be integrating art into the Pendle Hill Projects, providing more public engagement opportunities and increased awareness of the project. You can find out more about The Gatherings project here and if you want to get involved in research, art, creative productions and talks, plus other volunteering opportunities please visit