'Pendle Hill in the Past'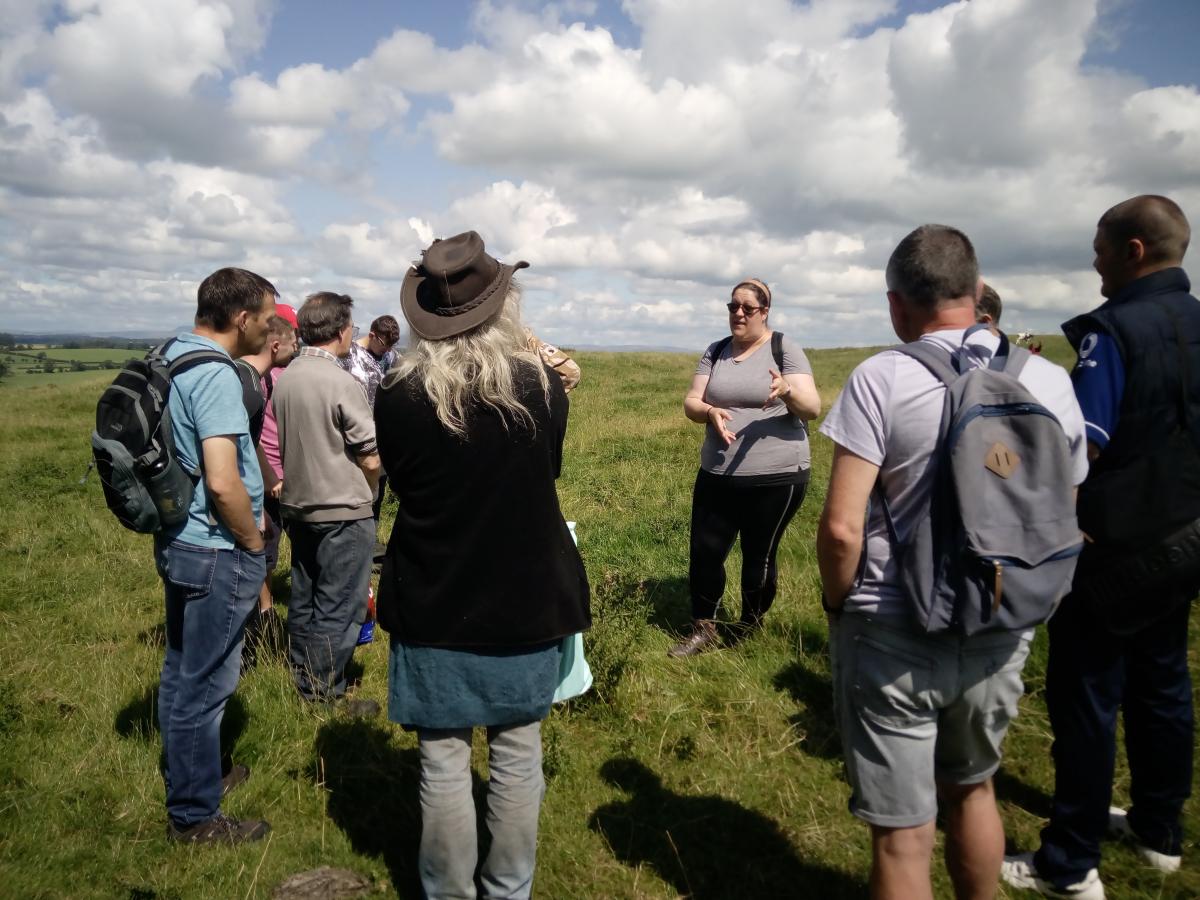 Join us for a series of online events and find out more about past archaeological and historical research in the area, our Community Archaeology project and how you can get involved in local archaeological exploration.
Postponed from last March, we have decided to take these events online and are very grateful to the support of local archaeologists and historians for this involvement.
Everyone is welcome – no previous archaeology needed!
Monday 26th April 6.30pm:
Introduction to past archaeological investigation in the Pendle Hill area: Jayne Ashe (PHLP)
Roughlee's Industrial Heritage: Brian Jeffery (Pendle Forest History Group)
Hear about the Pendle Hill Landscape Partnership's Community Archaeology project, and past discoveries across the area from Community Engagement Officer Jayne Ashe. On behalf of the Pendle Forest History Group, Brian Jeffery, will then tell us more about the industrial heritage of Roughlee, and the research the group has been doing with the support of Roughlee Parish Council.
Tuesday 4th May 6.30pm:
Chatburn to Downham: 300 years of Lime Burning: David Johnson
We are very happy to host David Johnson, who has researched and explored archaeology across Yorkshire and into Lancashire.
Saturday 8th May 6.30pm:
Community Archaeology Outreach: Danielle Knights (UCLan)
Lancashire Portable Antiquities Service: Alex Whitlock
In summer 2019, Danielle Knights joined us on an internship from UCLan and will talk more about community archaeology outreach and the activities delivered to engage with all audience groups. Alex Whitlock is a Finds Liaison Officer for Lancashire and will tell us more about the Portable Antiquities Scheme, how it has been operating through Covid and how we can engage with the service.
Wednesday 12th May 6.30pm:
Higher Standen Farm – Excavation of a Bronze Age ring ditch near Clitheroe: David Cockcroft (Archaeological Research Services)
New developments usually involve some form of archaeological work, and we are pleased to host David Cockcroft who will tell us about the discoveries found near Higher Standen Farm.
Booking is essential for each event. Join us for 1, 2, 3 or the whole series!
Book Here (each session will be approx 1.5 hours long).
Also keep an eye on our social pages and website for more information between 26th April and 14th May about our Community Archaeology project, other local history and archaeology groups in the area and ways you can get involved.